Zurich's 2020 innovation challenge 'pushes the frontiers of what is possible' | Insurance Business Canada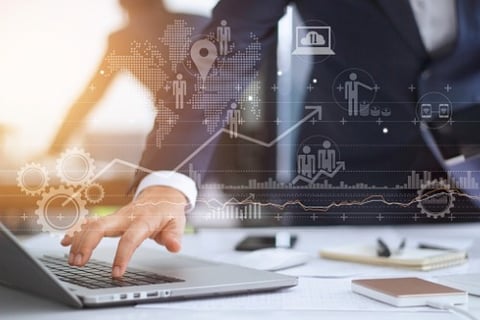 The second edition of Zurich Insurance Group's Innovation Championship – which gives start-ups the chance to work with Zurich to grow their business – is well underway, with applications open until December 17. The competition is building on the success of the inaugural championship, where Toronto-based start-up Chisel AI took the top prize for its artificial intelligence solution that aimed to improve the processing of unstructured data sources in insurance policy submissions.
The focus of the 2020 championship is protecting the next generation, explained Giovanni Giuliani, group chief strategy, innovation and business development officer at Zurich, during a panel at the InsureTech Connect (ITC) conference in Las Vegas earlier this year.
"We want our customers to be more resilient, to be more sustainable, to be able to survive and prevent claims – not just to [resolve the claims] in an [efficient] way, but to avoid the claims in the first place [and] to be able to get back on their feet quicker," he said, adding that the competition will be addressing issues around a changing climate, health, and more generally, being more resilient as the world faces new and emerging risks.
The competition will also again include the 'wild card' category as the Zurich team recognizes that 'it doesn't know what it doesn't know.'
"It's always good to solicit start-ups to bring up new ideas, bold ideas, and push the frontiers of what is possible in order to be more impactful with our clients," explained Giuliani. In fact, that's the category that Chisel AI entered last year, so it was important for Zurich to keep it open for this edition.
The championship is however about more than awarding start-ups for their innovative ideas – it also underscores the need for carriers and start-ups to work together to confront risks facing people and businesses today, much like the messaging coming out of ITC 2019.
"The essence of why this conference exists is [to show] how start-ups can help carriers and how the relationship should work, so definitely I see this as a win-win and the reason why this is a win-win is that both sides complement each other in very productive way," said Giuliani. "Start-ups bring the agility and bring the customer focus because they really put themselves in the customers' shoes and think about the pain points that customers go through every day. They also bring the innovative approaches and the new technologies that sometimes carriers are less familiar with or they don't know yet."
At the same time, carriers like Zurich that have been around for well over 100 years have an established global footprint and have gained customers' trust over this period of time, while also bringing insurance expertise to the table.
Read more: Consultancy points to global insurtech fundraising in 2019 totalling US$6 billion
"However, my experience is that it's not necessarily a given that this collaboration will work until you decide that you want to make it work," said Giuliani. "So that's why initiatives like the championship are very functional and very effective, because they are starting with the mindset of 'how do we make this work,' rather than just meeting some start-ups and 'let's see how this goes.'"
During the ITC panel, which brought together Zurich experts with start-ups that ranked highly in the championship last year, the question came up of what's more important for carriers and start-ups to focus on – a unique tech solution or a simple and accessible customer experience. The answer for Giuliani is clear.
"The customer experience is what matters," he answered, adding that the digital aspect does often make a difference in that experience, but it won't succeed on its own. "For me, it would be the [meshing] of digital [solutions] and a fantastic customer experience."