AGCS blows the winds of fortune for clean energy projects | Insurance Business Canada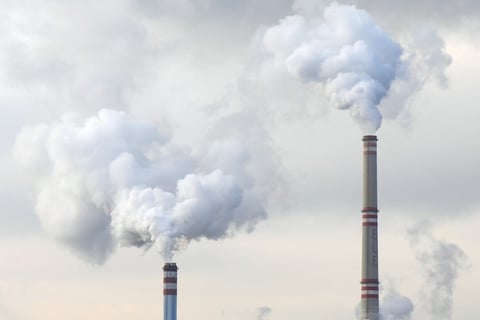 If the winds of fortune are temporarily blowing against you, remember that you can harness them and make them carry you toward your definite purpose, through the use of your imagination. Sometimes, a little bit of creativity is all it takes. – Napoleon Hill, American author.
While Hill's "winds of fortune" are metaphorical, striving for the real deal requires no less creativity. North America is home to some of the fastest growing clean energy wind markets in the world - but the uncertainty of the weather as a fuel is never going to blow away. Investors are wary of the financial risks associated with future energy prices and the uncertain volume and timing of energy generation dictated.
Allianz Global Corporate & Specialty (AGCS) has come up with a "little bit of creativity" to offset investor concerns about the changing winds. AGCS can offer a Proxy Revenue Swap, whereby the specialty insurer grants clients a fixed revenue in exchange for taking some of the risk surrounding availability of wind and the volatility of power prices.
"If you run a windfarm, your main operating risk is the weather. If the wind doesn't blow, you don't generate power," said Kastern Berlage, managing director, Allianz. "When it comes to financing a windfarm operation, banks are often concerned about the availability of wind and therefore hold back on their loan investment.
"AGCS has a solution – our Proxy Revenue Swap – that enables windfarm operators to transfer their main operating risk (the wind) to us, a company with a AA- credit rating. The strength of our financial assurance makes it more likely they will receive further financial support in the shape of bank loans and reduced interest rates. Of course, they have to pay for the protection, but they're likely to get a lot more back in financial savings."
The specialty insurer recently executed a 10-year Proxy Revenue Swap with Invenergy, North America's largest privately held renewable energy company, for its Upstream Wind Energy Center. The 202.5MW Upstream project, located in Antelope County, Nebraska, should be fully-built and producing energy by the fourth quarter of 2018.
This is the fourth time AGCS has applied the innovative hedging structure since it created the product in 2016. The insurer is working in partnership with Nephila Climate to manage the risks associated with its Proxy Revenue Swap transactions, and with REsurety, Inc., who are providing risk analytics to support underwriting of the hedge for the Upstream project prior to its close.
"Allianz was delighted to collaborate with the Invenergy team to help bring the Upstream project to fruition," Berlage commented. "The Upstream transaction serves as further confirmation of the value that wind projects see in the holistic revenue risk management enabled by the Proxy Revenue Swap product.
"This product is a win-win. It's contributing to the development of a cleaner power generation base in North America, while also being a profitable business for AGCS. Allianz, as a group, tries to be carbon neutral. We want to do everything we can to support our clients and be a responsible part of society."
Related stories:
Allianz unit swoops for new members of programs team
Survival requires a 'global and diversified portfolio'