Marsh executive ponders the future of autonomous ships | Insurance Business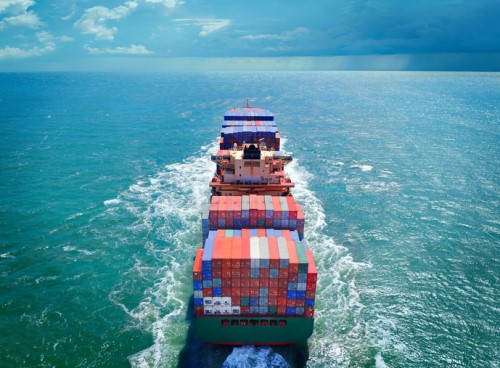 The senior vice-president of Marsh Global Marine Practice recently shared his thoughts on autonomous ships, noting that, while there are economic advantages to having ships run on their own, the technology still has a long way to go before it becomes fully viable.
Interest in "crewless" ships is driven by a combination of several factors: rising transport volumes, mounting environmental concerns, cost-reduction issues, an impending shortage of experienced and qualified sailors, and "the rapid technological evolution that now touches every industry."
Marsh Global Marine Practice SVP Stephen Harris believes that it is only a matter of time until autonomous and smart shipping technology becomes a reality. In a feature published on Marsh & McLennan's BRINK portal, Harris cited initiatives – such as DNV GL's crewless cargo ship plans, Rolls-Royce's promise of a remote-controlled local vessel by 2020, and the Norwegian government designating an area for testing autonomous ships – that could lead to breakthroughs in the technology.
At the same time, however, Harris sees crewless technology running into legal and regulatory hurdles once it becomes viable for use. One legal issue he sees autonomous ships getting stuck on is the matter on "negligence of master, officers and crew" risks. While it is a risk that is typically covered under British and American marine insurance hull clauses, it can be difficult to pinpoint liability in the event of a shipping accident when the vessel in question can be remotely controlled.
"[Deciding] whether a 'captain' sitting at a desk in Copenhagen would be legally/officially part of a 'crew' is likely to be viewed differently by various legal jurisdictions as they apply the law to insurance claims for physical loss or damage to the ship," pointed out Harris.
"That's only the start of the legal issues. What status should be given the programmer who designed the computer system that runs the autonomous ship? Where does liability fall? With fully automated vessels, could ship owners claim coverage for loss or damage to the vessel caused by the negligence of programmers?"
Aside from legal issues, Harris explained that the technology could also face traditional and emerging risks. Citing a survey conducted by SAFETY4SEA, he said that maritime stakeholders had identified navigational risk, cybersecurity and loss of communication as the greatest challenges to the development of fully autonomous ships.
For all the risks they carry, crewless ships do have many advantages, however, Harris noted. Autonomous ships could provide cost reductions (crew space efficiencies, increased cargo capacity, and reduced personnel savings), safety enhancements (reduced human error, reduced risk to human life), and improved monitoring of vessel performance.
Although Harris believes that the shipping industry's adoption of autonomous ships is inevitable, he predicts that the tech "is unlikely to completely replace traditional cargo ships in the foreseeable future." He thinks that, for now, crewless ships will likely be used for short shuttle services.
"The uncertainty regarding the safety of autonomous ships compared to traditional cargo ships will be tested over time," he concluded. "If legal issues can be overcome and the technology is found to be viable, the support of regulators, financial institutions, and customers will be essential to the deployment of these ships in everyday commercial activities."
Related stories:
While shipping losses decline, regulatory pressure and new risks loom: Allianz
Canadian MGA teams up with Dutch P&I provider to offer specialized marine insurance