BIBA Ambassador on the need for innovation in insurance broking | Insurance Business UK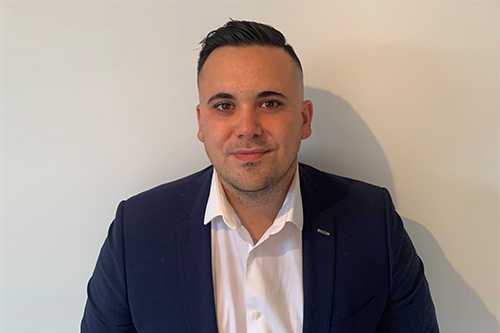 The insurance industry is rife with opportunity and every move the sector makes towards embracing greater inclusivity opens up that potential to a broader talent base. That opportunity is something that Liam Foley (pictured), sales and services manager at Belfast-based brokerage Apricot Insurance and BIBA's Young Ambassador for Northern Ireland, believes should be celebrated and discussed more to encourage new talent to enter the sector.
"I am keen to spread awareness of the progression and development pathways that there are available in insurance," he said. "I would really encourage anyone thinking about starting a career in in the industry to do so, and I am always available to talk to anyone hoping to jump on to the insurance ladder."
Foley's belief in the need for innovation and driving change in the sector is what led him to become a BIBA Ambassador, he said, as he wanted to be a part of driving the industry forward and young people are key to that. The industry is constantly changing, as insurtech proves - the way that customers interact with their insurers has changed so much in the last couple of years and it will continue to do so.
Read more: BIBA ambassador on how COVID-19 has impacted talent in the broking sector
"There is a growing need for insurance to be an 'on the go' product," he said. "I want to be at the forefront of contributing to that change, working to keep one step ahead so that the insurance broking industry is prepared and ready to adapt. In my opinion, failure to innovate is the biggest threat to an insurance broker in this ever-changing marketplace. Innovation does not have to be multimillion-pound operating systems or a new young driver policy with telematics. Innovation can be as simple as BIBA organising a seminar for our members to attend around a key market solution."
Like so many, Foley "fell" into the industry by accident after moving from Edinburgh to Northern Ireland to continue his studies in marine biology 12 years ago. Needing a job to support himself, he started work in a call centre for Ageas Retail and spent his early years in the sector moving between product-specific teams and business functions, and building a foundation of knowledge upon which he has subsequently built his career.
An area of great personal significance to Foley is that of education and personal development. Having started at the very bottom of the ladder, he said, it has been of huge benefit to be able to take advantage of educational development programmes with various employers. Having completed an insurance apprenticeship with Ageas Retail and later achieving Cert CII status, he is now working on his Dip CII.
"I feel that a formal education system such as this really improves personal investment in the industry," he said. "It isn't always possible to take a step up the ladder, so I believe it is important to invest in your own development and industry education. I also understand that not everyone wants to complete formal industry education, and there are other alternatives in the industry. Insurers, the CII and BIBA are always running continual development training sessions which can be around product knowledge or industry regulations, so there is always something you can do to invest in your personal development."
Foley noted how rewarding it is to work for an employer which invests in you personally, and highlighted the development initiatives offered by Apricot which regularly allocates staff time to complete CPD hours. Early on in his career, he launched an employee development scheme through which Apricot pays for employees to complete the modules to achieve Cert CII status.
Read more: Touchstone Underwriting MD on driving professionalism through qualifications
"Having previously worked for much larger insurers and brokers I wanted to join a company where I could drive real change and have the freedom that I needed to deliver results," he said. "Apricot is an extremely ambitious broker. We have achieved fantastic growth over the past 18 months and a lot of that is down to having the support from the board to make the changes I needed to bring the company forward.
"Lockdown hit at the worst possible time for Apricot, coming just as we were about to launch key business initiatives and an exciting new office move into the city centre. However, in this uncertain time, we did not sit still. Our ambition and drive to succeed prevailed and we have recruited heavily during this period while also successfully launching plans for business growth."
Foley greatly enjoys being a part of Apricot's business development and his key role in insurer and partner meetings, as well as the opportunity to get stuck into the commercial insurance sector. Having previously only worked in personal lines it has been a sharp learning curve, he said, but one he has appreciated.