Touchstone Underwriting MD on driving professionalism through qualifications | Insurance Business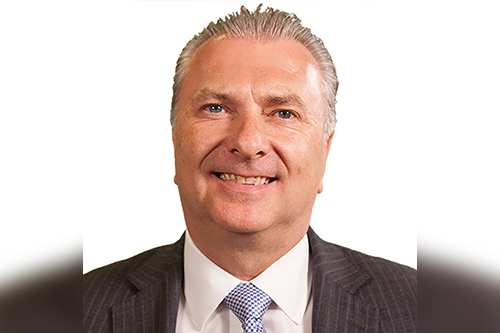 In the first days of March this year, shortly before the UK found itself in a widespread lockdown due to the COVID-19 pandemic, there was some positive news for the insurance industry with the launch of a new Chartered title for managing general agents by the Chartered Insurance Institute (CII), with the support of the Managing General Agents' Association (MGAA). When this Chartered Insurance Underwriting Agent title was launched, the CEO of the CII, Sian Fisher, detailed how this was part of the process of showing those within the MGA sector that they deserve parity with insurers and established insurance brokers in the market.
Read more: CII sheds light on chartered title for MGAs
Speaking with Insurance Business, the managing director of Touchstone Underwriting, Alan Roe (pictured), revealed that the MGA has itself recently become Chartered and is very proud to hold this status. He believes it is not about checking some box but is instead a real mark of quality and it stands as a symbol of the quality the business is always striving to maintain.
"I've always been a keen supporter of the CII," Roe said, "and I've been on lots of its committees. And when we became an insurance underwriting agency we wanted to make sure that we had that quality within the business so that, when our staff are talking to brokers, they know what they're talking about. It's a different angle when you're talking to a customer who doesn't necessarily know a lot. But the broker knows a lot more so our people have to be as good, if not better in order to able to have those conversations."
To be Chartered, 50% of a business's staff must be adequately qualified, Roe noted, and anyone that joins Touchstone Underwriting is supported by the business to obtain professional qualifications. Building a culture which supports young people looking embrace their professional development is key, he said, and those working at Touchstone are always surrounded by other people who are taking exams. Whether he's speaking to somebody who just left school or college, or speaking to his son who is also in the business, Roe is clear that these qualifications are the best way to ensure a structured and successful career.
"You might not be doing a specific job but you'll have that breadth of knowledge that makes you just think outside the box," he said. "And you have to do a lot as an underwriter. You can sit there and put information into the machine and that machine will throw out a price. But that is only 50% of the work done, the other 50% is picking up the phone and finding out where we are in that process, what is the broker looking for and what have we got to do to win this business?"
Within the insurance industry, there can sometimes be something of a "computer says" attitude, Roe said, but a real understanding of the sector means learning about more than just one product or one process. The growth of Touchstone has meant that it is no longer possible for the business to be neatly siloed into individual teams. Now with a renewals team and a new business team, the pressure is on for those people to cover all products and to be multi-class underwriters, and it's not possible to become one just by sitting and processing. This is where the exam focus shows its necessity once again.
Read more: Seventeen Group reports organic growth across all subsidiaries
"Everything is about training. And I always say that training is 51% [staff-driven]," Roe said. "They make it happen. We will give them 49% but they have to do the rest. It's their lives, their careers and yes, we will get them to do the things we need them to do them to be successful, but as for where they want to go and what they want to get out of this, that's up to them. And I think that's what our staff see. We've got people in the business who joined us at 18 who are now 30 years old and have their diplomas, and are heads of departments who are earning the money and doing the big jobs and that's what we're looking for here."