"The insurance industry needed innovating" | Insurance Business UK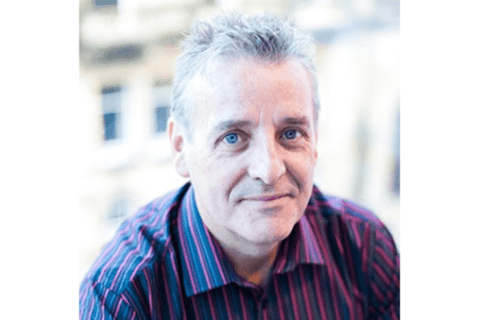 Back in June The Qdos Group chief executive Alf Gordon (pictured) described the sale of Qdos Contractor as the beginning of an exciting chapter… now he continues to lead the group as it enters a new phase, with ambitious growth in the offing for one of its units.
Insurance Business caught up with the seasoned entrepreneur, who is busy not just with the fast-growing private company but also with his other endeavours, including the renovation of a Scottish castle which he also happens to call his residence.
What brought you to the world of insurance, and what made you stay?
Before moving into insurance in 2013, I had already successfully built, scaled, and sold a number of other businesses in accountancy, engineering, and the oil and gas sectors. Ultimately, I thought the insurance industry needed innovating and was ready to embrace change – that along with the prospect of a new challenge attracted me.
Back then, there was a huge opportunity to transform the way in which people find and buy insurance solutions – and there still is. Increasingly, insurance isn't a luxury, it's a necessity, and so the need to deliver smarter and more relevant products at competitive prices has never been more important.
Our transformation was to make insurance an online fully automated process where selection and purchase and receipt of documentation was seamless, thanks to bespoke in-house design technology.
Following the sale of Qdos Contractor to Tokio Marine HCC, as well as the merger of sister firms Qdos Vantage Ltd and Vantage Protect Ltd to become Vantage, what goals or priorities have you set for The Qdos Group?
The sale of Qdos Contractor was a strategic move, and formed an important part of the group's plans after I led the management buyout in 2013.
We now enter a new phase, and one that we are incredibly excited about. The operational synergy between these two businesses meant that merging them made perfect sense, despite the companies offering different products.
We have ambitious expansion plans for Vantage and will look to the exceptional growth of Qdos Contractor as a marker of what can be achieved. This year, we're focused on achieving a turnover in excess of £10 million for Vantage, which is very realistic.
As a group, we're committed to delivering insurance solutions through user-driven technology, and we consider ourselves leaders in this field. We believe in continuous innovation, and technology will continue to play a core role in the development of new and existing insurance products for Vantage.
We might not be the biggest insurance company with regards to turnover or headcount, but The Qdos Group is one of the fastest-growing and most profitable private companies in the UK. Going forward, we plan to remain lean, which allows us to move quickly, stay agile, and approach things entrepreneurially.
In your years in the industry, what have been the biggest challenges for you?
We work very hard not just to keep up with the rapid pace of change in insurance, but to contribute to it. Forever-evolving technology means customers expect instant online fulfilment – and rightly so. It's up to us, not only to meet these changing demands, but to introduce our target markets to innovative products – whether for fee protection or legal expenses insurance.
In terms of changes or trends, what would you say have been the most significant?
Again, technology has been hugely influential in the insurance industry, and has led to a significant rise in the number of 'insurtech' companies. By developing and harnessing smarter technologies, insurance firms are now able to tailor products and sell them at very competitive prices, all online and at the click of a button.
If you were to leave insurance for another industry, which one and why?
I would look to banking and finance. I'm of the view that a new revolution on how both these industries work is just round the corner, with AI driving this change.
Name one thing your peers probably don't know about you.
I do have other businesses not related to insurance, but family is my main focus – that's my partner Joanna and four-year-old son Reuben. I also enjoy listening to music and like developing historic properties, and live in East Ayrshire, in Aiket Castle, which I'm currently renovating.