More travel insurers shun new customers amid pandemic | Insurance Business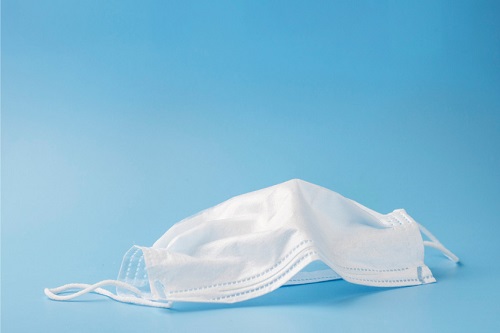 Existing policyholders of travel insurers in the UK are currently the priority amid the coronavirus pandemic, with more providers closing their doors on new clients.
"We believe placing the focus on our existing customers is the right thing to do," stated Direct Line Insurance Group Plc (DLG) brands Churchill and Direct Line on their respective websites when they announced that they have taken the "difficult decision" to temporarily suspend selling coverage – the same move previously unveiled by LV=.
Churchill added: "For customers who already hold a travel insurance policy with us: there is no change and you can contact us to make a claim or amend your policy. Please be aware, our phone lines are exceptionally busy at the moment and we're doing all we can to speak to our customers as quickly as we can."
In addition, travellers are advised to follow the advice issued by the Foreign and Commonwealth Office (FCO).
Admiral Group Plc, meanwhile, is also not selling travel insurance at this point. "We've made the difficult decision to pause the sale of new travel insurance policies in light of the global impact of coronavirus (COVID-19)," said the Cardiff-headquartered insurer online.
The company, which "strongly" believes it has made the right call, clarified that current policyholders are not affected.
Also following in LV='s footsteps is British giant Aviva, which originally just removed the option to purchase certain add-ons for new policies.
"We've been closely following the news and advice around the coronavirus, which has continued to evolve quickly," noted Aviva in an update. "We've now made the difficult decision to withdraw our single trip and annual multi-trip travel insurance to new customers.
"Travel insurance is designed to cover unforeseen events. The ongoing global situation with coronavirus means there's much greater likelihood of disruption to people's travel plans, so we've decided to focus our attention on our existing customers."
Only temporary
A common denominator among the announcements is the non-permanent nature of the move, meaning these providers aren't exiting the travel insurance market for good.
"We remain committed to the travel insurance market and reiterate that this is a temporary measure," stressed Churchill. "We will continue to monitor the situation closely."
As for Admiral, it lifted the lid on its decision by saying: "We considered different options, such as excluding cover, for new customers before introducing this temporary measure."
Aviva, which is also keeping a close eye on the developments surrounding the coronavirus, expressed hope that its move will only be temporary.
Meanwhile insurance providers The AA and Pluto have made their own adjustments as well.
"Please be aware that any new policy purchased after 3pm, 13 March 2020, or a new trip booked after 3pm, 13 March 2020 under an existing annual multi-trip policy, will not cover any cancellation claim in relation to coronavirus (COVID-19)," advised The AA.
"However, we'll continue to cover any medical claims because of coronavirus if you're going to an area where there's no FCO advice against travelling there."
Pluto had taken a similar stance from March 11.
"Unfortunately, new policies with Pluto won't cover trip cancellations, cutting your trip short, travel delay, or missed departures because of anything related to coronavirus," announced the start-up.
It added: "All our policies cover you if you become ill abroad with the virus and are quarantined outside the UK and need medical assistance or an extended stay. You won't be covered if you travel to a destination the FCO or WHO (World Health Organisation) is advising against travel to."