Car insurance prices in the UK – what's happening? | Insurance Business UK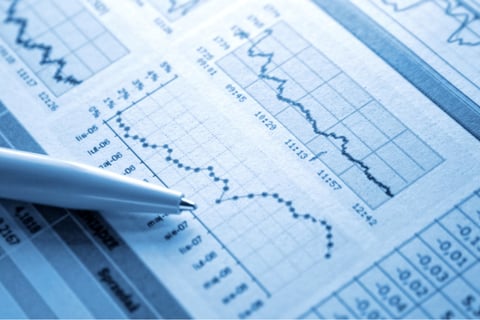 Comprehensive car insurance premiums in the UK have decreased by 6% during the last 12 months, with motorists now paying £539 on average, or £36 less than last year.
According to the latest Car Insurance Price Index released by Confused.com and WTW, motor premiums fell for four straight quarters, followed by a price rise of 5% (£25) in the final quarter of 2021, the first time since autumn 2020.
The increase in the last quarter may be a sign that the downward trend for motor premiums is reversing.
"The impact of motorists making fewer journeys due to the COVID-19 lockdown, combined with intense competition in the industry, caused prices to drop for 12 months through to the autumn of 2021," said Tim Rourke, UK head of P&C pricing, product, claims and underwriting at WTW. "The rise in prices since then most likely reflects the predicted volatility ahead of the new FCA pricing rules being implemented on Jan. 1, combined with claims costs increasing since lockdown restrictions eased."
Over the last quarter of 2021, premiums increased across all regions in the UK, with Central Scotland seeing the largest quarterly rise at 8% (£33), with average premiums now costing £465. This is followed by Manchester and Merseyside, where drivers pay 6% (£39) more. Meanwhile, the smallest increase was in South West England, with 3% (£9), bringing average annual premiums up to £355.
The Scottish Borders was the cheapest region for car insurance, with an average premium of £342, followed by South West England at £355.
Young male drivers (21 to 30 years old) had the largest quarterly increases at 6% to 8% Those aged 21 to 25 paid an average of £1,147, while those aged 26 to 30 paid £858. The most expensive premiums were for male drivers aged 17 to 20, with an average £1,480, up 4% from the previous year.
"More pricing volatility is expected in the coming months, with insurers competing to maintain margins as they adjust to the new FCA fair pricing rules," Rourke said. "How insurers respond to the new rules through pricing and product strategy will determine just how turbulent the next few months become. Meanwhile, the pandemic will continue to put insurers under considerable pricing pressure as wholesale society changes evolve and disrupt the market, exacerbated by claims inflation potentially rising further in 2022 and the long-term impact of the whiplash reforms still unclear."
"What we could also see now is an incredibly competitive market," said Louise O'Shea, CEO of Confused.com. "Insurers can no longer offer discounts to differentiate between new business and renewal, and so we could start to see many companies looking at the way they are pricing to become more attractive to customers. And with this, insurers could be seeking out as much insight into pricing trends as possible to see how other companies are reacting."