UK car insurance prices – average premium revealed | Insurance Business UK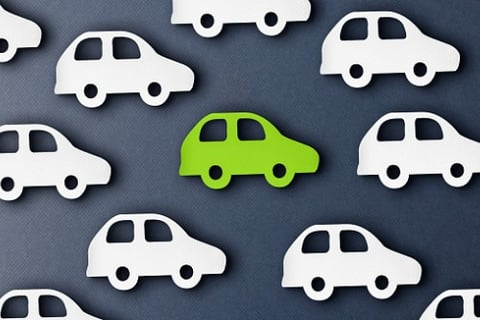 A lot of questions are being raised across the car insurance market as new rules on pricing come into effect. Now new research from insurance pricing specialists Consumer Intelligence has revealed that the direction of travel for the costs of car insurance premiums may be set to change.
After months of COVID-related contractions, the report highlighted that premiums decreased by only 0.6% in the last three months, with some UK regions seeing them increase for the first time in over a year. The average motor premium in the UK is now £782.
Regional differences
Consumer Intelligence noted that among the regions in which premium uptick has been seen over the last three months are Scotland (up 1.8%), the Eastern region (up 0.6%) and Wales (up 0.2%). Other regions continued to see prices decrease over the same period, including the West Midlands (down 2.1%), Yorkshire and the Humber (down 1.7%) and London (down 1.6%).
A full breakdown of price changes and average premiums for each region of the UK is outlined in the table below:
Region

Price change
(Nov 20 – Nov 21)

Price Index
Last 3 months
(Aug 21 –Nov 21)

November 2021
Average Premium
(5 cheapest)

Scotland

-3.3%

1.8%

£516

E Midlands

-4.0%

0.6%

£688

Eastern

-6.4%

0.6%

£581

SE

-6.6%

-1.0%

£759

Wales

-7.2%

0.2%

£510

SW

-7.4%

-1.0%

£468

W Midlands

-8.2%

-2.1%

£781

NE

-9.2%

0.0%

£676

Yorks & Humb

-9.3%

-1.7%

£712

NW

-10.2%

-1.3%

£1,104

London

-10.9%

-1.6%

£1,261
Long- term view
Offering a long-term view on the direction of travel being seen, Consumer Intelligence highlighted that average overall premiums have increased 12.5% since October 2013 when the firm first started collecting data. However, prices are still 20% off their September 2017 pricing peak, the report said, with the COVID-19 pandemic subduing car insurance premiums for much of the last 18 months.
Age differences
Over the last three months, Consumer Intelligence has seen something of a divergence in prices within its age categories. Average yearly premiums for the over-50s increased 0.6% in the last three months, while motorists aged 25-49 recorded slight declines of 0.5% over the same period. Meanwhile, its youngest cohort – the under-25s – witnessed much steeper falls of 2.5%.
The annual cost of car insurance is now typically £1,717 for the under-25s; this compares to £580 for those aged 25-49 and just £350 for the over-50s.
Other findings
Consumer Intelligence's report also revealed that COVID-19 continues to be "a catalyst for growth" for the telematics sector, with 28% of the five cheapest insurance quotes today coming from telematics firms - the highest figure ever recorded by the organisation.
Commenting on the findings of the report, Harriet Devonald, Consumer Intelligence's insurance pricing expert, noted that the motor insurance market is a complicated one with a lot of different strategies in play.
"Ahead of January 01, we saw some insurers being aggressive, perhaps chasing volume ahead of GIPP, but I wouldn't say anyone appeared to go 'all-out' on that tactic," she said. "Others are conspicuously subdued and steady in their competitive performance, doing the bare minimum to keep up with the market and maintain at least a solid baseline of competitive presence.
"We see this with some of the bigger players, likely with larger back-books – so, perhaps, they've been investing in maintaining those back-books at GIPP-ready rates. However other brands seem to have been focused on the product side when it comes to new business – rolling out tiered products. It all bodes for an interesting few months ahead in the UK motor insurance market."