MD on what will drive future growth at Principal Insurance | Insurance Business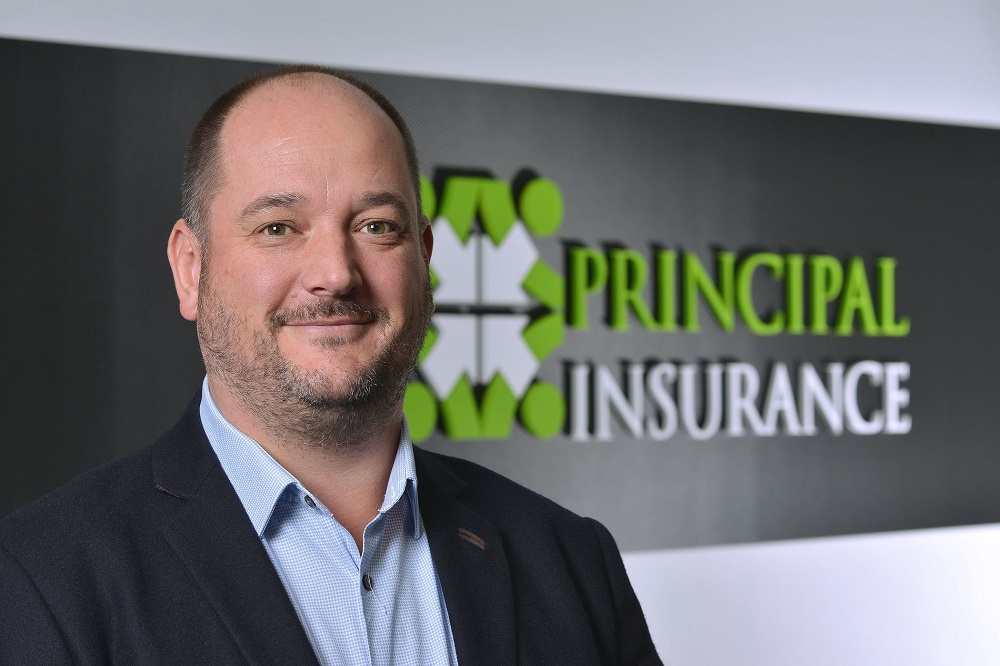 As an architect must have a clear vision for what the final result of their labour will look like, so too must any business founder have a grasp on the values that will form the bedrock of their company. When Dave Bowcock (pictured) first founded Principal Insurance, a specialist brokerage with operations in Manchester and Dublin, it was because he had always envisaged starting his own insurance brokerage and, when the opportunity arose, he knew he had to seize it.
Read more: Principal Insurance names sales & operations director in Ireland
"So, I wrote down on a piece of the paper the three core values that I wanted to do right," he said. "And they were to treat the staff right, customer service and a strong third-party supply chain. And I thought that, if I can get that right, then hopefully the rest will come. And 10 years later, we're one of the fast-growing niche brokers in the UK and Ireland. We insure about one in four bikes in Ireland where our business is now its sixth year."
While Principal is widely known for its focus on the motorcycle market, Bowcock noted that he has never been one to put all his eggs in one basket and that the business offers a variety of niche covers from motorhomes cover, to courier insurance, to a brief stint insuring Bear Grylls. The broker is interested in stories, he said, and in people who can't seem to find cover elsewhere.
"The customer journey is massively important to us and the only way you can do that these days is with technology," he said. "I'm a people person, and I do invest heavily in my staff, and the staff are why the business has been successful but, as you get bigger, you need some technology to help you along the way and to keep you ahead of the game. It's not about cutting staff costs down, we want to be as traditional as we can and engage with our customers, but you need technology to do that."
The third-party supply chain emphasis he has nurtured has been strengthened by Principal's recent contract with tech solutions provider Avoira, which will see the implementation of AI-powered emotion-detecting speech analytics solutions across its UK operations. Any such partnerships are entered into with a focus on how they can benefit both clients and the business itself, he said, and he is excited about the range of new opportunities facing the brokerage.
Read more: CEOs on the broker-technology relationship
Looking at what 2021 will bring, Bowcock said that the focus will remain on looking after staff and customers, while embracing the opportunities technology brings to do both. Principal is rolling out an app in the coming weeks that will seek to elevate staff engagement while offering new opportunities for clients to engage on a deeper and broader level with their broker. This, in turn, will enable cross-selling opportunities and allow the business to keep clients up to date with any developments.
"I'm an optimist and I'm always on the lookout for new opportunities," he said. "I think the courier and van market is not going away, and delivery services will only grow. The motorhomes space will continue to thrive. And a lot of people are facing challenges and financial hardship but, on the flip side of that, two-wheeled transport is cheaper than four-wheeled and it's a lot more self-isolating than other options…
"Also, something a lot of people are taking for granted is that there's a lot of driving tests and riding tests that have been bottle-necked. So there's a load of new entrants due to come into the market who need insurance and need to speak to somebody who's an expert in that field."
Bowcock is confident that Principal and its team are prepared for both the challenges and the opportunities 2021 will bring. Looking back, he noted the last 10 years seem to have disappeared in the blink of an eye and have brought with them times of huge stress but also incredible rewards. To this day, he said, having fun is the most essential thing, and brokers should not forget that.
"You're with the people you work with more than your family sometimes," he said, "and that's why it's so important to me that we support them as they support us. It's all part of a big journey and it's a huge part of your life. And if they're not having fun then that can't be a great place for your people. So, as much as you can, have fun – as long as you're always sticking to your core values."