Revealed: UK's top car theft hotspot | Insurance Business UK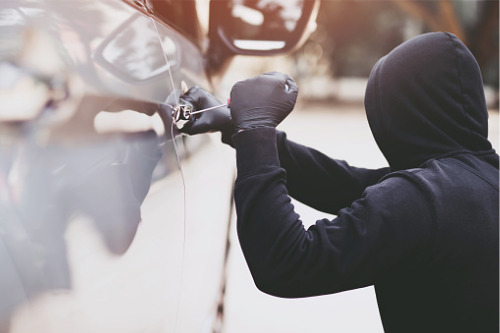 London motorists beware: the borough of Lambeth is the top spot in the UK for car crime, according to a survey by Co-op Insurance.
According to the insurer, its study gathered data on car thefts across England, Scotland and Wales from 2016 to 2020, and it found that nine out of the top 10 spots were in London.
Lambeth had the highest frequency of car theft claims as a percentage of car insurance policies. Meanwhile, the affluent area of Kensington and Chelsea came in a close second. Rounding out the top 10 are Ealing, Southwark, Lewisham, Wandsworth, Greenwich, Hounslow, Watford and Westminster.
Moray, Scotland was found to be the safest area in the UK for car owners, with the lowest frequency of car theft claims over the past four years. In England, Mid Devon was the lowest on the list, with Denbighshire taking that position for Wales.
Contrary to popular belief, the study revealed that car thieves look to target smaller, lower-price point vehicles more than luxury cars. From 2016 to 2020, the most targeted vehicles were the Ford Fiesta, the Ford Focus and the Vauxhall Corsa. However, some more expensive vehicles featured in the top 10, such as Land Rover's Range Rover Evoque in sixth place and the Audi A3 in eighth.
To help customers stay informed about car crime statistics in their area, Co-op Insurance has launched the interactive Park Smart tool, which uses data published by the Home Office.
According to Co-op, users can search for vehicle crime hotspots by postcode or location to quickly identify a safe street, with results showing how many reports of vehicle thefts and other car crimes have taken place in the area over the past six months. Areas are colour coded red, orange or yellow depending on the area's riskiness.
"Having your car stolen is one of the most distressing experiences a person can endure and sadly, it is still something that blights everyday life, particularly in our cities," said Paul Evans, head of motor insurance at Co-op Insurance. "Our claims data shows that car crime rates in London have remained continuously high but it's interesting to see that places like Preston and Stockport are also emerging hotspots in the North."