Acturis debuts integrated insurer webchat service | Insurance Business UK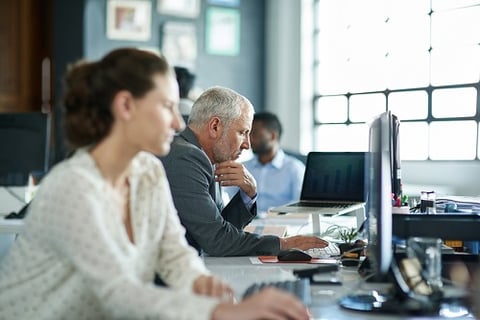 Leading insurance software provider Acturis has launched an integrated insurer webchat service from its application to improve communications between brokers and underwriters.
After piloting the service with
RSA
, Acturis expanded the webchat to include
Allianz
,
Aviva
,
AXA
and NIG. Other insurers are expected to participate in the near future.
The tech firm said the service will allow its brokers to interact efficiently with underwriters without leaving the Acturis application, answering questions about risks and products.
On the first day of the webchat's release, over 150 sessions were recorded across all of Acturis's partner insurers, according to sales and marketing director Jeff McCracken.
"Our brokers have been telling us one of the reasons for continued use of insurer extranets is the real time interaction with the underwriters through webchat," McCracken said.
Brokers have found live chat services "very useful across the entire quote and buy lifecycle," said Deepak Soni, director of commercial intermediary at AXA.
"From an insurer and broker perspective, live chat will help increase engagement for those using this channel to obtain quotes for their customers and, over time, could lead to more brokers utilising this channel," he said. "Live chat will play a part in reducing errors, and improve efficiency for brokers and insurers."
Juliet Williams, Group SME Director at Circle insurance, called the webchat service a "game changer" and a "revolutionary step in making a broker's life easier."
"My hope is that all insurers support webchat and realise it for the time-saving tool that it is," she said. "Insurers should embrace this facility fully to enable it to work to its best ability."
Related stories:
How Twitter will shake up insurance
Willis Re teams up with SpatialKey to launch new windstorm app