Admiral CEO calls half-year results "a bit dull" | Insurance Business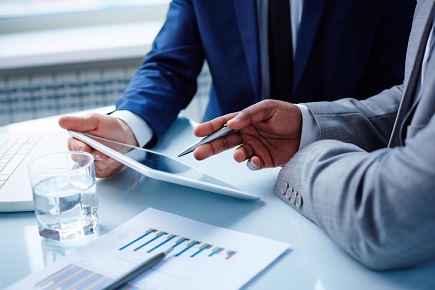 Admiral group chief executive David Stevens is not one to sugarcoat – who could forget his 'yes, but' assertions earlier this year when the company's 2018 results were announced? – and he's at it again, this time conceding to the 'dullness' of their latest numbers.
In the six months ended June 30, Admiral Group Plc posted a 4% increase in both its group statutory profit before tax and group's share of pre-tax profit. The latter, which excludes the impact of non-controlling interests, grew to £220.2 million from £211.7 million previously. The statutory figure stood at £218.2 million.
Group turnover rose 6% from £1.66 billion in the first half of 2018 to £1.76 billion this time around. Operating profit, meanwhile, reached £224.4 million – an improvement from last year's £216.3 million.
Broken down, here's how Admiral's operations contributed to the group's share of profit before tax:
UK insurance – profit of £254.7 million
International car insurance – loss of £2.7 million
Comparison – profit of £7.4 million
Admiral Loans – loss of £4.3 million
Other – loss of £34.9 million
UK insurance includes UK motor, household, and travel while international car insurance spans businesses in France, Spain, Italy, and the US. The comparison business covers Confused.com in the UK; LeLynx, France; Rastreator, Spain; compare.com, US; and Preminen, new markets.
Commenting on their financial report, Stevens stated: "If it's a can't-put-down, read-in-one-go page-turner that you're after, then I'm afraid our half-year results don't fit the bill. Frankly, they are a bit dull. Turnover up mid-single digits, profit up low-single digits. Hardly 'hold the front page'.
"However, for dedicated aficionados who look behind the headlines, there's some reward for reading on. Profit growth, even if modest, is more exciting considering the £33 million Ogden headwind. Low growth in UK motor policy count reflects a consciously reduced competitiveness, as we price rationally in the face of any rising claims costs across the market as a whole."
The group CEO continued: "And potentially lost amid the worthy tome that is the UK, there's the racier continental novella that is the European insurance business which has delivered another profitable half year while adding a record 209,000 customers over the last year (and 125,000 over the last six months alone).
"Plus, there's a chapter devoted to Admiral's emerging loans business – not the fully finished article, but an encouraging debut from a young talent."
Admiral Loans was launched in 2017 and currently distributes unsecured personal loans and car finance products both via the comparison channel and direct through the company's website.
Meanwhile, based on Admiral's interim 2019 results, around 10,000 staff get free shares worth up to £1,800 under the employee share scheme.