ARAG delves into risks brought by virtual Christmas parties | Insurance Business UK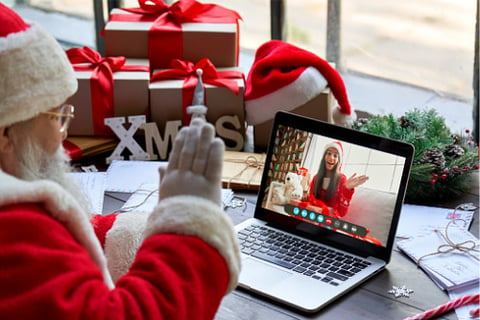 As companies' holiday festivities move online due to the COVID-19 pandemic, insurer ARAG has warned them of the risks caused by these celebrations.
According to the legal insurance specialist, there are three areas of risk that employers should look at, before any virtual staff party kicks off. These are:
Security risks – sharing access with third-party suppliers, such as entertainers, adds to the risk of "zoom-bombing", unauthorised recording or a future security breach;
Employee risks – while a fight at the Christmas party may be unlikely now, the perennial hazards of staff getting drunk, behaving inappropriately or harassing a colleague remain; and
Morale risks – whether furloughed or exhausted by extra work, staff are unlikely to appreciate lavish spending if colleagues are facing redundancy.
"For many people, the Christmas party is more important than ever this year," said Chris Millward, ARAG's head of claims. "Some organisations have barely survived the lockdowns, while others have been incredibly busy, often with fewer staff."
According to Millward, companies must be confident in the technology they use to host the event, to ensure that nobody gets left out, but also that nobody from outside the company gets access to anything they shouldn't.
Companies should also remember that some employees may not celebrate Christmas or enjoy a party, so alternative ways for teams to celebrate should be provided.
To ensure that companies' online Christmas parties go smoothly, ARAG advises them to include ABBA in their party.
A- Advise that normal workplace rules of conduct and behaviour still apply, and will have to be enforced.
B - Brief managers and supervisors to set a good example and give them the tools to head off problematic situations before they get out of hand.
B - Block anyone who may be behaving inappropriately.
A - Address any incidents or allegations as soon after the event as possible, and fairly according to normal procedures and policies.
"Party organisers need to be comfortable with the technology," said Millward. "First, to make sure everyone is invited and can access the event, but also to prevent unauthorised recording, keep out cyber-gatecrashers and block anyone who starts behaving badly."