Are Irish football clubs getting kicked to the curb by insurance costs? | Insurance Business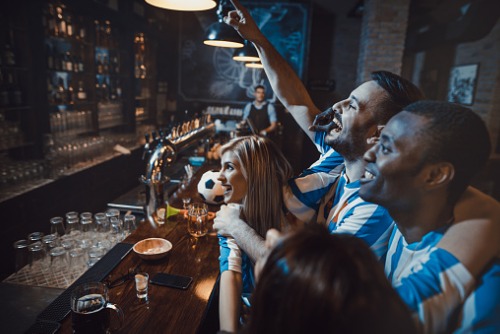 Last month Sport Ireland and the Federation of Irish Sport came onboard the Alliance for Insurance Reform to join the latter's fight against rising coverage costs in Ireland. Now a report by the Irish Independent shines a spotlight on how League of Ireland football clubs are being kicked hard by increased public liability insurance premiums.
Citing data from Sligo Rovers F.C. treasurer David Rowe, the publication said the side has seen its premiums climb from €15,000 in 2015 to €60,000 in 2018. For this year the club was quoted €84,000 before the amount was reduced to €58,000, thanks to moves including appointing a structural engineer to the Sligo Rovers board.
"Awards in Ireland are four-times what they are in most other countries, so in Ireland if somebody has an accident – or even if they don't – people are trying to get money," the report quoted Rowe as saying. "League of Ireland clubs are not immune from that."
Bohemian F.C., for instance, used to pay €26,500 for insurance. From 2016, that figure has more than doubled to last year's €55,500.
'Damning indictment'
In July, Sport Ireland participation and ethics director Una May pointed to the potential damaging effect on the sporting landscape at all levels if the current pricing trend continues.
"On a daily basis we are hearing how risk aversion due to the fear of claims is having a prohibitive effect on the work of our National Governing Bodies for Sport and Local Sports Partnerships," noted May when they joined the Alliance for Insurance Reform.
"Their ability to develop new and innovative programmes to engage people in sport and increase participation in physical activity is being curtailed significantly. We are also seeing situations where organisations and groups are having difficulty in securing insurance in the first instance."
May stressed at the time: "Our sporting organisations, clubs, athletes, and volunteers need to be protected from the devastating impact of rising insurance costs and the fear of claims. Real and substantive change is required now."
Federation of Irish Sport chief executive Mary O'Connor went so far as to describe insurance as becoming "an increasing burden" for sporting bodies. That is why, she said, they are committed to working with federation members and the insurance industry to make the necessary changes.
"It is a damning indictment of Ireland's insurance crisis that two significant national sporting bodies feel obliged to join our Alliance," declared director Peter Boland.
Meanwhile, following a ministerial request from the Minister for Business, Enterprise and Innovation Heather Humphreys TD, the country's Competition and Consumer Protection Commission has launched a public liability insurance market study.