Aviva names bosses as UK businesses split | Insurance Business UK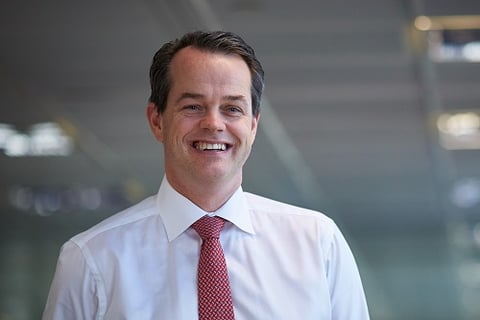 "Today is the first step in our plan to make Aviva simpler, more competitive, and more commercial."
Those were the words of Aviva Plc chief executive Maurice Tulloch (pictured) this morning when the British insurance giant confirmed an anticipated shake-up within the firm.
Read more: "Too complex" Aviva facing a revamp in the UK?
It's been announced that the life and general insurance (GI) businesses of Aviva in its home market will be managed separately, with Angela Darlington named as interim CEO of UK Life while the GI unit will be under the leadership of chief executive Colm Holmes.
Subject to regulatory approval, the appointments come a day after it was revealed that chief financial officer Tom Stoddard is leaving his post at the end of the month.
Darlington is Aviva's group chief risk officer who was tapped to take over, also in an interim capacity, from UK Insurance chief executive Andy Briggs when he stepped down in April. Now she will temporarily be in charge of the life business in the UK. The Aviva veteran came onboard in 2001.
As for Holmes, his new remit is a familiar one. The executive, who joined in 2014, was appointed as CEO of Aviva UKGI in 2016. Currently he is chief executive of Aviva Canada and Global Corporate & Speciality.
Meanwhile changes within the company will also mean job cuts. In fact, Aviva has already engaged with trade union Unite and employee representative bodies.
"We have strong foundations: excellent distribution, world-class insurance expertise, and our balance sheet is robust," stated Tulloch, who became Aviva CEO in March.
"But there are also clear opportunities to improve. Reducing Aviva's costs is essential to remain competitive and this means tough decisions and job losses which I do not take lightly. We will do all we can to minimise redundancies and support our people through this."
The insurer's goal is to reduce expenses by £300 million yearly by 2022.
"I am also determined to crack Aviva's complexity, an issue which has held back our performance for too long," added the chief executive. "Today's changes will begin to reduce complexity, cost, and duplication, enabling Aviva to be better at serving our customers and delivering stronger results for our shareholders."