Aviva chief financial officer to step down – interim replacement named | Insurance Business UK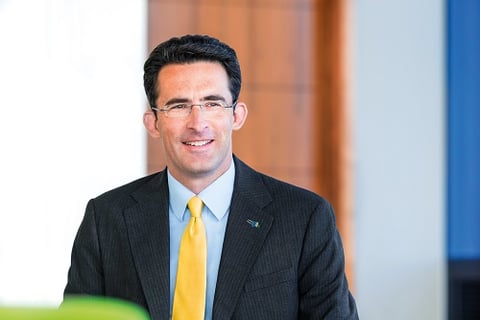 Tom Stoddard (pictured) will no longer serve as chief financial officer of Aviva Plc come July.
In an announcement this morning, the British insurance giant said Stoddard is stepping down from his post as well as from the board on June 30. He will, however, be placed on garden leave from July 01 until December 31 – during which time he will continue to receive his salary and contractual benefits – and assist in the transition.
"While I will miss all the friends I have made here, Aviva has a strong finance team, and it is now time for me to clear the way for others to step up, as I consider new opportunities," stated Stoddard, who will be eligible for a pro-rated bonus in respect of the 2019 financial year to reflect the portion prior to the commencement of his garden leave.
"Aviva is in a strong financial position with a bright future ahead of it. I have thoroughly enjoyed working with Maurice [Tulloch] and I wish him, Jason [Windsor], and everyone who works for Aviva all the best for the future."
Aviva UK Insurance CFO Jason Windsor, subject to regulatory approval, will serve as the group's chief financial officer in an interim capacity starting July 01. Windsor has been with Aviva since 2010.
Commenting on Stoddard's imminent departure, group chief executive Maurice Tulloch said: "Tom is a tremendous leader and has played a major role in delivering Aviva's financial turnaround, significantly strengthening the group's capital position. After five successful years at Aviva, he leaves with my best wishes and those of Aviva's Board."