Aviva offers smart home device LeakBot to clients | Insurance Business UK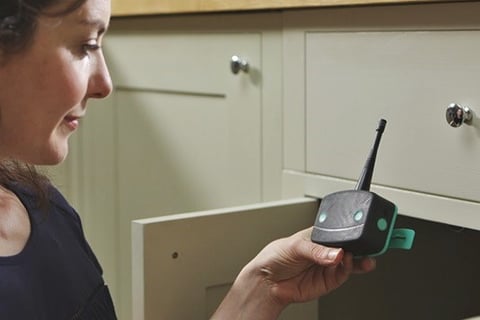 Major UK insurer
Aviva
is offering its customers an award-winning smart home device that would address one of the biggest causes of home insurance claims.
Aviva is offering LeakBot, a smart connected water leak sensor developed by HomeServe Labs. The device detects leakages in a home's main water supply system to help protect against water damage.
LeakBot monitors a home's water supply system round-the-clock and will alert customers through their smartphones regarding issues such as dripping taps, hidden leaks on pipes and taps being left running.
"We know that water damage is a major issue for the insurance industry and their customers, and LeakBot is a real game-changer," said Martin Bennett, HomeServe Membership CEO.
"To have a device like LeakBot that is easy to use and install, and can detect leaks to help avoid considerable damage to the home, is a real benefit for homeowners and insurers," he added.
Aviva noted that water leaks are the second biggest driver of home insurance claims. Stephen Pond, the managing director for prevention and services, said that many homes where LeakBot was tested have plumbing issues without the householder knowing.
"Many people will have encountered a leak in their homes at some point, so it's no surprise that repairing damage caused by leaks accounts for more than one in five of Aviva's home insurance claims," Pond said.
"Unfortunately, many leaks happen behind the scenes, which means they can sometimes go undetected for weeks, months or even years, meaning water damage can be extremely extensive, destructive and disruptive to put right."
Related stories:
Insurtech firm Neos launches UK first home insurance service
Insurance heavyweight unveils smart tech product for UK homes