Aviva report reveals consumer distrust | Insurance Business UK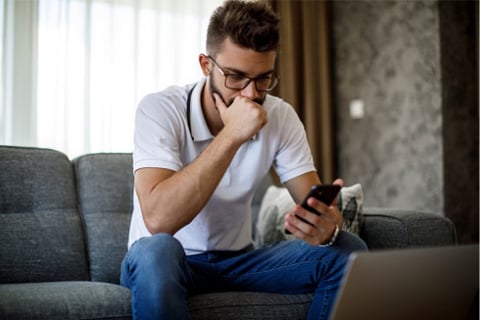 A majority of British internet users distrust online advertisements for financial products, according to a study by insurance giant Aviva.
The Aviva Fraud Report, which looked at various financial scams related to insurance, savings, pensions and investments, found that consumers generally have low trust in the internet as a tool for shopping for financial services.
More than half (53%) of the study's over 2,000 respondents said they don't trust that the advertisements on search engines were placed by a legitimate financial company. A similar proportion of respondents (56%) don't believe that search engines verify the authenticity of the financial products or services being sold.
Contrary to popular belief that older people are more gullible when it comes to matters relating to the internet, respondents over 55 were much less likely to trust search engine results than those aged 16 to 24. Only 29% of over-55s trusted the results, compared to 59% of the 16 to 24 age group.
"There is a clear mistrust of financial services adverts online," said Rob Lee, director of fraud prevention at Aviva. "However, there is no legal responsibility for technology firms to verify the legitimacy of the companies which pay them to publish adverts on their platforms. This potentially leaves millions of internet users exposed to unscrupulous adverts."
Most consumers believe that more needs to be done to make the internet safer from financial harm. Almost nine in 10 (87%) said government must introduce laws ensuring search engines and social media sites do not mislead consumers or promote financial scams. Eighty-five per cent said search engines should be responsible for advertising content on their platforms to prevent misleading customers.
The COVID-19 pandemic and resulting lockdowns presented a major opportunity for fraudsters. Aviva found that more than two out of five respondents reported they have been targeted by a COVID-related scam in which they received emails, texts, phone calls and other communications mentioning coronavirus, and which were suspected to be a financial scam. This was a 91% increase in the number of reports over the past year.
"We believe the Online Safety Bill presents an opportunity to protect financial services consumers at every stage of their online journey," Lee said. "We welcome the recent inclusion of user-generated fraud – such as that promoted on social media sites – within the scope of the regulatory framework. We support the financial services industry in calling for the legislation to include financial scams promoted by paid-for adverts."