Be Wiser on the business case for integrity | Insurance Business UK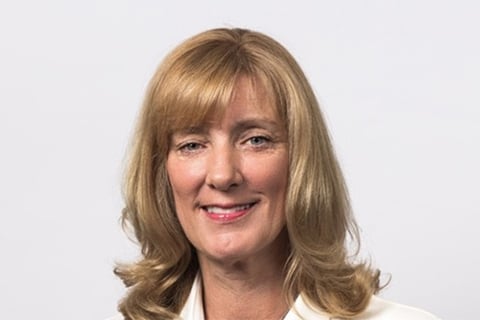 For Sharon Beckett, the decision to become CEO of insurance broker Be Wiser was made easy by following the mantra instilled in her at the beginning of her career – 'trust not tricks'. Beckett believes that trust and integrity are as essential to the broker sector as ever and said she has always strived to live these core values throughout her career.
Beckett started life in the finance industry at Lloyds and Scottish Finance, where their core value was the same mantra that has dictated her career to-date. After many successful years in the finance sector, she moved from a back-office position to launching a premium finance company.
"I was very nervous about being front-facing and out on the road," she said, "but it came back to 'trust not tricks'. If you absolutely believe in what you're selling and the service you're offering, then you can deliver it."
Talking to Insurance Business, Beckett detailed how her path crossed from premium finance to insurance broking in 2005. She chose her most recent role at Be Wiser because she was inspired by the chairman of the business, she said, and also by the core values of the company which aligned so perfectly with her own.
"Life is too short to be anything other than transparent and genuine," she stated, outlining her belief that integrity is the most essential value of the organisation, as well as her long-standing conviction that most people go to work to do the best job they can.
What Beckett likes most about working in the broking sector, she said, is the emphasis on building great relationships. Relationship building, she said, is quite unique to the insurance industry which operates as a very close community.
Broking is as competitive as you would expect any industry to be, she outlined, but it is also very close-knit and has allowed for the fostering of some great relationships.
"In my role," she said, "I've been lucky enough to make really good relationships with the people that we do business with. We've grown together and it makes such a difference if you know who you're dealing with, and you've got a relationship with them."
Living the values that make for great customer relationships is about developing great connections with your employees too, Beckett said, and it makes an essential difference to be close to your staff and to take an interest in them as individuals.
"In my opinion," she said, "staff are your customers just as your customers are on the other end of the phone buying from you. When you're a service provider, we're all customers of each other."
Educating staff and emphasising their value is key to the culture of Be Wiser, Beckett said, and she outlined the training sessions carried out by the organisation and the implementation of new types of training to match the more technology-orientated generation now becoming involved with the business.
Moving with the times where training and commitment to the staff are concerned is essential, she said, as employees are at the very heart of the business and, if they are not motivated, you simply do not have a good business.
Building a business around the values of trust and integrity is not just the right thing to do but actually makes good business sense, as Beckett outlined how, when employees come to work and are happy, there are lower sickness rates and other benefits to the business.
She detailed how Be Wiser hosts a number of employee appreciation awards each month where individuals are recognised for a range of contributions they have made to the company.
These awards give people who may not otherwise have the opportunity to get noticed by the board, the chance to be recognised for their hard work and support in growing the business, she said. Be Wiser is looking at increasing these recognition awards in 2020, she outlined, as they go down so well with the staff.
The value of acting in a socially conscious way extends beyond the employee network, Beckett said, and she detailed some of the work that Be Wiser does within its local community. "Employees chose the charities we sponsor each year," she said, and every month fundraising activities are carried out to support this charity.
For the people of these local communities, she said, "we are a recognised brand because of our efforts in these areas and, because we support them, they support us in turn."