Bravo Group gets £80 million in funding for new acquisitions | Insurance Business UK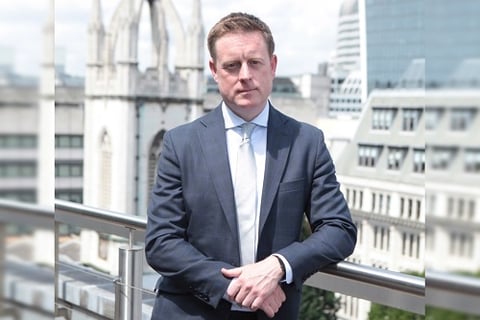 Bravo Group has had a good year. In fact, Bravo Group has had a very good year, if its 2018 results are anything to go by.
The group, which comprises of Broker Network, Compass Networks and Ethos Broking, saw its revenues increase 130% to £53 million, up from £23.1 million in 2017. That jump is, in part, due to the number of acquisitions the group made in 2018, as well as new partners who came on board its networks.
Bravo Group, under the Ethos Broking banner, acquired five regional brokers in 2018 and six satellite brokerages, with a total GWP of £87.9 million. The group also had 56 new partners join, 29 with Broker Network and 27 with Compass Networks.
Breaking down the figures for 2018, Broker Network had revenues of £15.7 million for the year, Compass Networks £4.4 million, and Ethos Broking £32.9 million.
CEO of Bravo Group, Des O'Connor, said that he was extremely happy with the levels of growth that the organisation was experiencing.
"We're making huge leaps forward, and really enjoying the accelerated growth," he said. "We expect a similar leap forward in 2019."
Chief Financial Officer Simon Drew said he was particularly happy with the proforma revenue figure of £60.5 million. And even after taking away large increases in revenue from acquisitions, organic growth for the group is up 4%, something O'Connor is particularly pleased with.
"Organic growth is important to us," he said. "All of our business is important to us, not just acquisitions."
The group is also closing in on securing tens of millions of pounds of funding in order to expand even further, according to Drew.
"It's a huge endorsement of our strategy, and the result of 4-5 months of work," he said. "We will have £80 million to fuel our future acquisitions."
While Drew kept mum on who Bravo has secured funding from, he did reveal it was a "global brand" that had decided to partner with the group.
The figure is a large one, and points to some big plans that Bravo has for its business. While the executives wouldn't give the full details of their plans, there are some things that O'Connor ruled out.
"It's highly unlikely we will acquire another network," he said.
What Bravo is planning on doing in the next year is looking for more brokers and partners to complete its strategic geographical spread across the UK.
"We don't have a complete UK footprint yet," O'Connor explained. "Hopeful of acquiring 2-3 more regional partners before the end of the year.
"We want to emerge as a buyer of specialist brokers. We will always have an ongoing commitment to the network space as well."
This network commitment is shining through, with 16 new partners joining Broker Network to date this year. O'Connor doesn't see these numbers slowing in the second half of 2019 either, because members are having large amounts of growth thanks to being part of Bravo Group's networks.
"Our members are growing in double digits, and our proposition for both networks remains very relevant," the CEO explained.
Ultimately, however, O'Connor said that 2018's successful financial results and the commitment to the future with the £80 million funding for new acquisitions is all just a continuation of Bravo Group's long-term strategy.
"For wider context, this all goes back to 2016 and the wider strategy," he explained. "We're really happy three years in."
In fact, the Bravo Group CEO said there wasn't anything he could think of that was in real need of improvement.
"We're very lucky, we're very fortunate. There's no parts we're unhappy with," O'Connor said. And, as stated multiple times, the group has no plans on slowing down.