Broker leadership programme goes virtual | Insurance Business UK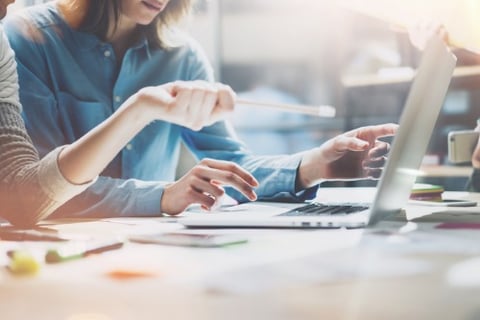 The advisory broking arm of Bravo Group, Ethos Broking, has shaken up its Accelerate programme to suit the digital age we all find ourselves living in.
It has launched the programme on a digital platform thanks to a complete virtual re-design on the back of the complications caused by the COVID-19 pandemic. Now, it has welcomed its first cohort to the three-month course, with 18 potential leaders taking part in three virtual events focused around topics such as strategic foresight and thinking, how to present to a board, cultural and emotional intelligence, and more. There will also be one-to-one mentoring and a host of learning tools available.
"It was crucial we identified and developed our talent but ensured that the programme was based on merit so anyone who was keen to develop could apply, and I'm pleased that we have such a great spread of candidates taking part from right across the business," said Ethos Broking MD Richard Tuplin. "We were all disappointed when lockdown restrictions prevented us from running the programme face to face, but I believe that by taking stock we have made the course even stronger and more relevant to the challenges our leaders will face post-COVID-19."
The course is just the beginning too – with the group able to collaborate on key business projects as part of the Ethos Lab think tank, after their graduation.
One of the participants, Bethany Reid, departmental manager at Thompson & Richardson, noted that she felt "privileged" to be involved.
"Such invaluable experience will accelerate our professional development and prepare us to make our mark on the future insurance industry," she said. "It has been a pleasure to meet so many like-minded, talented individuals from across the group and I look forward to developing these relationships in the months ahead."