Ethos Broking adds three to executive team | Insurance Business UK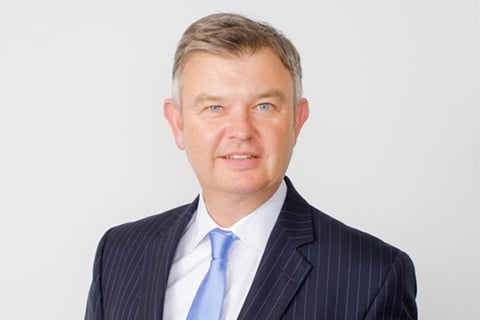 The advisory broking arm of Bravo Group has promoted three leaders to join Ethos Broking's executive team in newly created roles.
First off, Vincent Gardner (pictured) has transitioned from Finch Group managing director to M&A (mergers and acquisitions) director at Ethos Broking; Alan Sumner, from Compass Network & CLM commercial director to regional MD for the North; and Peter Foster, from Hugh J Boswell managing director to regional MD for the South.
"I'm thrilled that we've been able to expand the Ethos senior leadership team as a result of the significant growth over the past three years, and to be able to fill the roles from within emphasises the strength and capability that we have across the group," commented Ethos Broking managing director Richard Tuplin, who will have the trio as his direct reports.
Tuplin added: "Vince, Peter, and Alan all have strong broking backgrounds and the right attributes we were looking for. Each has lived and breathed the Ethos culture, so understand how best to take the business to the next stage in its development. We believe the team will be an invaluable addition to our executive leadership team with the ultimate aim of delivering for our customers."
Gardner's new remit will have him oversee all M&A activity for Ethos Broking. The Peaky Blinders fan, who was recently interviewed by Insurance Business, will be working closely with the central team and the MDs at each brokerage towards accelerating the group's acquisition strategy.
Sumner and Foster, meanwhile, will be in charge of the direction and control of all operational and commercial aspects of each region. They will ensure efficient delivery and service to all internal and external clients.
Ethos Broking, which made 12 acquisitions in the past year alone, is now made up of 10 regional centres and 20 satellites.