Broking MD offers advice to professionals looking to start their own firm | Insurance Business UK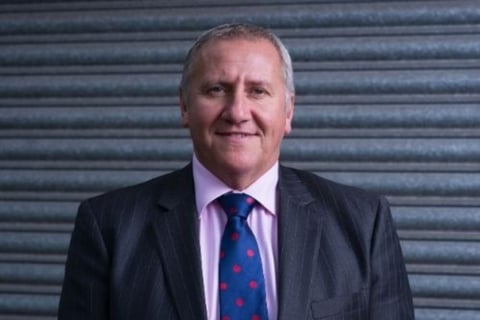 There are surely few who would contest that competition is, fundamentally a healthy and constructive part of the wider economy. It is after all in the interest of fairness that associations such as the CMA and other regulatory bodies investigate, evaluate and where deemed necessary veto deals considered not be compliant with competition law. For Simon James (pictured), MD of Venture Insurance Brokers (Venture), fair competition has long been an indicator of the insurance market's health and he is passionate about ensuring this remains the case.
Brokers have always competed, he said, and he has always relished fair competition and seeing a good choice of independent brokers in the marketplace. Going right back to when Venture was first founded, James noted that he and his co-directors knew from the very beginning that they wanted to found the firm on a solid bedrock of core values – of expertise, of professionalism, and of great client service.
An independent broker has the opportunity to set those standards for themselves, for their team and in doing so help set standards across the marketplace. James highlighted that the model of some consolidators across the profession has left him feeling slightly cold, which was why the Venture team was delighted to come under the Aston Lark umbrella, which allows them to retain their independent broker approach and beliefs.
"And given my experience, a question I would really like to be asked more often is how Venture was started, and what advice I could offer those looking to start their own firm," he said. "Over the last 10 to 15 years, I have seen floundering talent who have become a bit lost or disillusioned and I would like the opportunity to tell them they don't have to, and that other opportunities [are available].
"And [if they start their own firms] then ultimately, yes they would become competitors but a healthy, competitive industry suits everybody. Clients only gain from that and insurers respect brokers that have a distribution forum. So, that's something I'd like to be asked about more often – how I can help. I've seen so many good people taken out of the industry either through consolidation or being curtailed in their careers, and I'd like to offer them solutions."
In some respects, it does take a brave person to start their business, James said, but more than that it takes skill, perseverance and shared beliefs. When he looks back to him and his three co-directors starting Venture, they all had the same belief, which centred around what it means to be a great insurance broker – dedication to clients and the ability to understand the complexities of the industry.
Read more: Chief executives discuss the future of insurance broking
"And I've been doing this about 38 years and of course, I still don't know all the answers, but I know how to go away and find the answer," he said. "I think, fundamentally, a good broker wants to look after their clients and the client needs to know that their insurance needs are being looked after. And that's it really.
"I hope there will always be a place for a good broker, and I don't see any reason why there wouldn't be. Because I know the big insurers love talking to independent brokers because they know they're going to get representation from somebody who goes out to meet the client, who understands that client's needs – what they do, how they do it, where they do it – and who can return all that information to them. So, they get a full understanding of what they're insuring and the client knows they're represented."
The future looks bright for the independent broker and for those talents who are considering starting their own firm, and James advised that those professionals not become too hindered by fear of compliance and regulation. In his experience, he said, compliance has never been a big challenge, instead, it was just something that had to be learned and embraced as another aspect of doing business.
Putting the right procedures in place and always looking to improve on them comes with its complexities, of course, he said. But if your staff is well trained, if they know what they're doing, and if you continue to facilitate that and to aid them in advancing their education and their career, then the compliance aspect really follows suit.
"Before you start your business it can be daunting, but once somebody points you in the right direction it's much easier to get started," he started. "When we started Venture, I had a chat with two or three people I knew in the market, they would have been competitors, but they were willing to help even though the next day we might end up competing with each other… But we all want to see that because the last thing anybody wants is to become complacent and competition keeps us all on our toes. You always want to be able to look over your shoulder or sideways and say 'wow, they're doing well, I wonder what we can learn from them?'"
Some of the consolidation, that has happened in the market has taken something of a shotgun approach, he said, and doesn't appear to have been done with due care and consolidation, leaving clients in a more vulnerable position. This approach always comes tumbling down in due course, James noted, leaving the industry to pick itself back up again. However, he has seen that many insurers have changed their stance and are betting on independent brokers and the security they provide once more and turning away from the big consolidators and the significant commissions they demand.
"And that's good for the industry," he said. "As for me, I don't want to be embarrassed when a client says that I have to disclose what I earn as a commission. I'm happy to be able to say 'this is what we earn, and we're proud of that as we can justify it'. That's a really important point for people considering starting a business as well. You can have a good career and a good lifestyle, just by doing things properly and with a bit of passion and a bit of commitment. And I think that's a fabulous place to be."