Centor chairman on the link between professionalism and strategic success | Insurance Business UK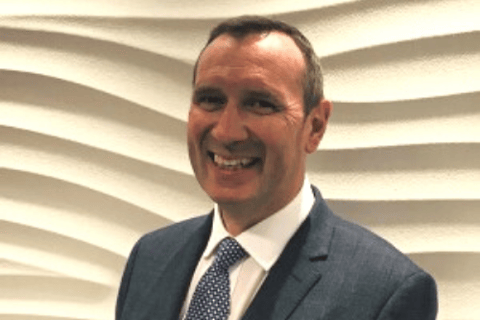 It's an interesting phenomenon to see in the wild – how the traits and ethos embedded into an individual early in their lives or careers will continue to flourish many years down the road. For Geoff Crisp (pictured), chairman of Centor Insurance and Risk Management who kicked off his 40+ year insurance journey in the 1970s with a role at Norwich Union (now Aviva), the emphasis on professionalism, staff development and customer focus that set that firm apart has stayed with him since.
"In those days, the big insurance companies were fantastic at technical training and they took it very seriously," he said. "I went in there as a management trainee and they made me take the exams, which felt like a pain at the time but was actually a great thing to do as I was an ACII by the time I was 22. It was good that they pushed me through that, as it created a real ethos of professionalism."
Read more: Touchstone Underwriting MD on driving professionalism through qualifications
Crisp said that he relished his time with the insurer and moved around the country with them before he crossed over to take up insurance broking. He went on to work for the British broker Sedgwick Group (which later became part of the Marsh empire) before joining Independent Insurance. There he stayed for 11 years working his way up to a general manager role and learning more than he could ever have imagined about sales and marketing and meeting customer needs.
"From there, a colleague of mine and I left and set up an underwriting agency called Fusion, which was the first time we tried to bring risk management into what we sold rather than just sell insurance as a risk transfer product," he said. "… We sold that to Towergate in late 2005, and I worked for them for two or three years and then I tried to retire when I was 48. But after a year of that, I realised all my mates were still at work and you can't play golf every day!"
He was persuaded to help set up a company with Aspen called Aspen Risk Management Ltd, he said, which perfected his ambition of combining risk management and insurance together as an integrated solution and did that for almost a decade. In 2019, he tried to retire again but was once more drawn back to the industry by the opportunity to become the chairman of Centor.
It was an easy decision, Crisp said, because he has known Neil Walton [founder and CEO] for some 30 years and admires everything Centor stands for – which incidentally ties in very closely to those values of professionalism and customer focus entrenched in him so many years ago.
"Neil wanted to move the business from 'the top of the Championship into the Premier League'," he said, "and he realised that wasn't just about growing income – it was about evolving the business a little bit and putting the right structures in place. So he asked me to come along and help with that, to help cope with our future growth and increasing complexity…
"A few years on, we're quite a long way down that path. We've done a good bit in terms of putting the right infrastructure in place and forming the right strategies around various processes and the business is in fantastic shape."
Read more: CII on shaping the future together
An example of this buoyed strategic focus of which Crisp and the whole team are very proud of can be in the fact that Centor was recently granted Chartered status by the Chartered Insurance Institute (CII). Less than 5% of UK brokers have that accreditation, he said, which strikes him as irrational given that this is an independent validation of a broker's professionalism and dedication to 'advice over price'. And, if you're going to be selling advice over price, he said, that advice needs to be exceptional.
You need your staff to be experts in their field, he highlighted. They need to be qualified, they need to understand the business, they need to understand the technical aspects of what they do. The CII are the guardians of the industry's standards and ethics and so it made sense to be able to back up Centor's claims of professionalism and exemplary service with an independent verification.
"Now, I've never met a broker who doesn't say they're professional but some are, and some aren't," Crisp said. "But if we've got the CII badge of Chartered status, and we think everybody should go down that route, it shows we're serious about our profession becoming as credible as law or as accountancy. In those firms, you have to have qualifications to practice while in insurance you don't, and virtually anybody can set up an insurance broker. So we think it's really important to have something separate to verify you and that's why we went with the Chartered status."
Read more: Professionalism, legacy and keeping a brand alive – one CEO's journey
Of course, to make qualifications essential means having the right support structures in place to encourage a team to succeed professionally, he said, and that is something that Centor prides itself on doing. Giving young people the opportunities needed to evolve their technical expertise and build a fruitful and successful career is essential, he said, and succession planning is a key element of the strategic changes implemented by the brokerage in recent years.
It has been a busy time for Centor as a firm and Crisp as chairman but he noted that he is planning on reducing his own workload by implementing the right structures and nurturing the right talent that will bring younger people up through the leadership pipeline. It's great to see those people develop into senior positions, he said, especially as he has seen that a lot of companies actually hold their people back because they think they're too young or too inexperienced.
"I've been very lucky in my career in that people have taken a chance on me quite a few times and given me jobs that I probably couldn't do when I started them," he said. "But I grew into those roles quite quickly because somebody was taking a chance on me. I think we don't do enough of that in our industry, or really in most industries. But we at Centor are going to do that as much as we can. Because if somebody's younger or perhaps has less experience but they've got the right attributes and talent and they're prepared to work hard - they'll often take the opportunity and run with it. And I think that's a really important thing to allow them to do."