Civil Liability Bill rubber-stamped: insurance industry reacts | Insurance Business UK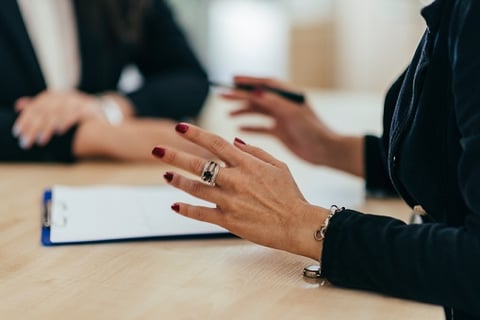 We're nearly there.
After years of political wrangling, the Civil Liability Bill, regularly referred to as whiplash reforms, cleared its final legislative hurdle yesterday when it passed through the House of Lords without any further amendments. Now all that remains is for it to be formally signed into law by way of Royal Assent – something that is expected to be achieved within days.
The news has received a warm welcome in the insurance industry with Rob Townend, managing director of Aviva UK's general insurance business, describing it as a "victory for consumers."
"The bill… is fantastic news and represents a fairer system which balances care and compensation for genuine injuries while removing excess costs," he said in a statement issued to Insurance Business. "The result will help to make motor insurance more affordable for us all.
"Aviva has long-championed the whiplash reforms, which will not just cut the cost of motor insurance, but should also bring an end to the era of crash for cash, injury-related nuisance calls and the 'have a go' mentality behind opportunistic minor injury claims – all of which have combined to push up the cost of motor insurance for years."
His enthusiasm seems to have been matched in most industry circles.
"It's great to finally see the Civil Liability Bill get rubber-stamped in Parliament," said Martin Milliner, claims director at LV= in a separate statement issued to Insurance Business. "This signals a real boost to household incomes at a time of uncertainty in the country. Personal injury lawyers will say that the proposed legislation is unfair to customers, but the reality is that it couldn't be further from the truth. This legislation has been designed to help provide clarity for customers and they should be pleased that action is being taken to help reduce insurance bills."
However, the comment that "personal injury lawyers will say the proposed legislation is unfair," certainly seems to hold some truth to it with law firms already expressing some concern.
Speaking as part of the Association of British Insurers Conference yesterday, Catherine Burt, the national head of the counter fraud team at DAC Beachcroft Claims Ltd., outlined that should solicitors choose to leave the market the opportunities for fraud only increase.
"I can see the portal is a really good idea from the industry's point of view - the whole point is settling claims as cheaply and quickly as possible," said Burt, as quoted by Law Gazette. "I share the concerns about how we are going to deal with fraud in that process, unless there are checks built into it. Insurers will have to be on top of their game to detect fraud and deal with it.
"We are going to have a look at some form of AI with dynamic fraud detection built into it. We have done a lot of work on knowing who our opponents are, but the claims solicitors are moving out of the market and we don't know who is coming up behind [or] the information that we need to defeat [fraudulent] claims."
In addition, she noted that some insurers have already seen an increase in claims for injuries to knees and elbows – with some injuries remaining subject to common law damages as opposed to the tariff.