Coronavirus: ABI responds as Parliament seeks answers | Insurance Business UK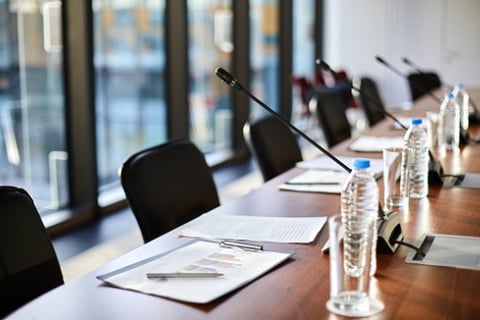 "We are addressing the questions raised, and will be responding to the Committee."
This was the comment of a spokesperson for the Association of British Insurers (ABI) after the trade body was bombarded with questions by the chair of the Treasury Select Committee, Mel Stride MP, who is seeking to understand the insurance industry's approach to the coronavirus pandemic.
Addressing the letter to ABI director general Huw Evans, Stride wrote: "How many of your members (by type of cover, e.g. commercial, travel) have ceased to offer a product since the onset of the crisis? Where products have ceased to be offered, can you provide the type and number of products that have been taken out of the market?"
The chair also asked how many ABI members have changed the terms of a product either while it is in force, at renewal, or at initial purchase and wanted Evans, if possible, to provide examples of how policies have changed.
Stride added: "Can you provide information on how firms have communicated to customers, both current and potential, how things have changed in the market, and where exclusions, or changes in when policies can be called upon, have also changed?
"Can you provide an estimate of the amount of money, in aggregate, your firms expect to pay out for business disruption in the face of the coronavirus? Can you provide details of the approach that your members are taking in respect of business interruption insurance, given the government's recent announcements concerning the effective moment of the requirement for businesses to close?"
Also being sought are answers as to whether there has been flexibility shown regarding the provision of cover for coronavirus-related costs to business.
"Given that the NHS has secured an agreement to use private hospital facilities and staff, what are the implications for the cover that firms are able to provide to individuals with private health insurance policies," the MP also asked.
While it might take some time for the ABI to provide all the requested information, a spokesperson for the trade body has offered an initial response.
"The insurance industry recognises this is a very difficult and worrying time, and insurers are doing all they can to help and support customers," reads ABI's statement. "This includes travel insurers expected to make record payouts of £275 million to people who have had their travel plans ruined by coronavirus, industry commitments to ensure fair and prompt service standards to customers, including waiving the requirement to inform your insurer if using your car for volunteering and ensuring drivers are not penalised following suspension of vehicle MOT testing.
"This is an unprecedented challenge and no country in the world offers extensive pandemic insurance to business. Governments need to work with insurers on solutions to this global issue. Insurance to cover all pandemics would be too expensive for most firms to afford."
The ABI, meanwhile, stressed that millions of UK firms rely on its members to protect them against risks like fire, flood, and workplace injuries, on which it said insurers pay out more than £22 million on a daily basis.