"Diversity and inclusion should not simply be a target" | Insurance Business UK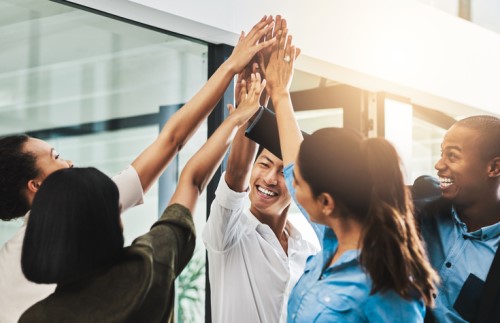 Gender diversity business The Pipeline has released the findings of its annual Women Count study, which shines a spotlight on FTSE 350 companies and how they're progressing towards gender balance in senior roles. Here we bring you the results, specifically when it comes to insurance firms and how one insurer is emerging as a positive example.
According to Women Count 2019, insurance companies in the FTSE 350 had 20% representation of women on their executive committees; 7% in profit & loss roles on executive committees; and 5% as executive directors on boards. Singled out was Direct Line Insurance Group Plc (DLG), which was described as having bucked the trend in the sector.
"Direct Line Group could be seen as a gender equality success story," noted The Pipeline. "Two of the Group's 10 members of the executive committee are women namely Penny James as chief executive officer and Kate Syred as managing director of household and partnerships.
"They also have a strong pool of female leaders just below the executive committee with three out of four of their key technology roles being held by women – the chief information officer, chief technology officer, and chief data officer."
Insurance companies in the FTSE 350 include the likes of Aviva, RSA, Legal & General, and Prudential.
Find out more: Take part in the discussion and celebrate the industry's best at the upcoming Women in Insurance Summit.
As for the entire index, the Women Count research found that a mere 3.7% of FTSE 350 companies have women CEOs. The percentage represents a reduction, as the figure from two years ago stood at 4.6%. In the latest report it was also noted that over 85% of FTSE 350 firms have no female executives on their main boards.
The target set by the British government is for there to be a third of women in leadership positions at FTSE 350 companies by 2020. If the numbers from The Pipeline's research are anything to go by though, it looks like there's a long way to go.
"It will take another 70 years for the UK's major businesses to achieve full gender balance on their executive committees," read the report seen by Insurance Business.
"This is just one of many worrying findings contained within Women Count 2019, and, as in previous years, the story of FTSE 350 companies in this area is characterised by ongoing failure and a resistance to change by male-dominated businesses."
As for the case of DLG, James offered insights into how best to take on the challenge.
"Diversity and inclusion should not simply be a target and a page in the annual report," stated the CEO. "It's vital for the success of the business and when the board and executive committee support that, it massively enables and accelerates the chances of progress."