Don't leave IFRS 17 plans on the shelf, industry is warned | Insurance Business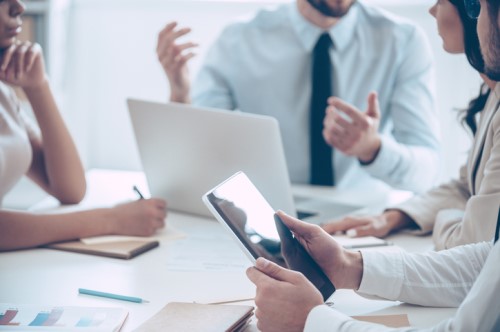 The incoming International Financial Reporting Standard 17 (IFRS 17) is set to shake-up insurance – and not necessarily in a positive way, if industry consensus is anything to go by.
A whopping 97% of senior UK insurance professionals believe business is going to become more complex and costlier to operate in as a result of the regulation, and 90% believe that the cost of compliance will be more than the Solvency II Directive, according to research from data firm SAS.
While the 2021 implementation date may sound far away, the sooner insurers start planning, the better, they have been warned.
"The year 2021 might sound like the distant future, but firms must be careful not to be lulled into a false sense of security by the long lead time," Lee Thorpe, head of risk business solutions at SAS UK & Ireland, told Insurance Business.
IFRS 17, which is designed to increase financial transparency in the sector, obliges insurers to report in more detail on how new contracts are affecting their finances and risk. According to Thorpe, it represents the "biggest shake-up of insurance reporting standards for decades."
But bringing systems and processes up to speed with the regulation will be no small task.
"Most firms do not yet have the computational ability to cope with the complex calculations," Thorpe said.
The good news is that according to new research from SAS, more than half of UK insurers are aware of the challenge ahead and are beginning to get their ducks in a row – with 19% considering it a top strategic priority.
"Significant investment will be needed in training, as well as in updating actuarial, accounting, data and analytics systems. IFRS 17 isn't going to be any one department's problem – it'll need the buy-in of the whole company," Thorpe said.
"Compliance will be difficult to achieve by simply adapting existing systems. It's likely that IFRS 17 will grow in complexity as the deadline approaches – the regulation remains far from complete. As such, it's very possible that legacy systems won't be able to meet the new requirements in the time permitted under the new legislation. Pursuing minimum compliance at minimal cost may leave insurers suddenly exposed – a fresh approach is clearly needed."
Given that the regulation is focused on reporting, processes that emphasise data management and integration are a good starting point, according to the executive.
"This enables companies to locate and sort their data and decide how best to handle it," Thorpe said.
"Implementing a data bridging platform between systems can help companies cope with the new requirements while taking the strain off production systems. By delivering efficient, transparent data collection, transfer and storage, it helps facilitate both easier information-sharing and transparency.
"Not only could a bridging platform help keep the business running, it will add functionality that can improve decision-making across the business. The easy flow of data it facilitates can also be replicated to improve speed and efficiency in other departments."
While IFRS 17 holds both challenges and opportunities for insurers, the opportunities can only be realised if companies grab compliance by the horns, he went on to say.
"Working to build a truly integrated organisation that connects data, systems and personnel in a transparent way is the key to achieving compliance and business success. It's encouraging that 84% of companies that took part in our survey recognise there will be benefits to their business beyond compliance."
Related stories:
It's all getting too complicated, says industry
KPMG alliance wades through costs and complexities of IFRS 17