ERS reveals impact of COVID-19 on interim 2020 results | Insurance Business UK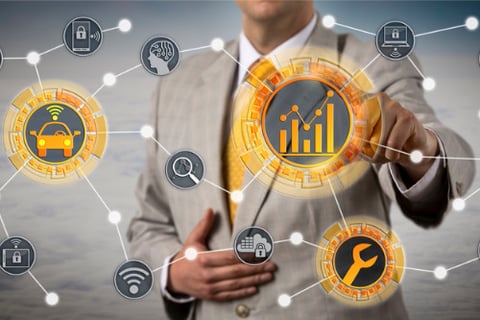 The results are in for the UK's largest speciality motor insurer, ERS, which is the latest to reveal the impact of the COVID-19 crisis on its interim 2020 results. ERS has reported an 8% decline in GWP year on year to £168 million, compared to £183 million for H1 2019. Meanwhile, in its specialist segments including agriculture, taxi, transportation and prestige, new business enquiries have remained steady throughout Q2 and are up 5% year on year.
The combined operating ratio of the business is down from 102.8% in H1 2019 to 84.9%, which has led to a profit for H2 of £28.2 million, compared to £3.1 million in H1 2019.
Chief executive of ERS, Ian Parker said that while the COVID crisis has tested the business, as it has all businesses, it has also demonstrated the resilience of the platform which ERS has built over the past few years. He noted that he is proud of the entire ERS team for how it has adapted to the changed operating conditions and of how the business has supported its brokers and customers through this period.
"Whilst the half-year results are positive, we expect to see some uncertainty in the remaining half of the year," said Parker. "The fall in claims frequency has abated as traffic is starting to return to near normal levels and we have continued to see increasing claims inflation through the pandemic. Whatever happens, we believe that our relentless focus on underwriting and investing in our business will enable us, and our clients, to emerge from this crisis stronger."
ERS also noted that its service-led proposition has continued throughout the pandemic and stated that the importance of A+ rated paper to brokers has been emphasised during the first six months of the pandemic. The insurer highlighted independent research which cited how an increasing number of brokers consider ERS first when placing a specialist risk, with 42% naming ERS as their first choice, an increase of 7% over 2019. To help brokers trade throughout the pandemic and lockdown, ERS also hosted over 1,000 brokers on webinars and launched new features on its eTrade platform.