From share schemes to leveraging tech – how this law firm is gearing up for rapid growth | Insurance Business UK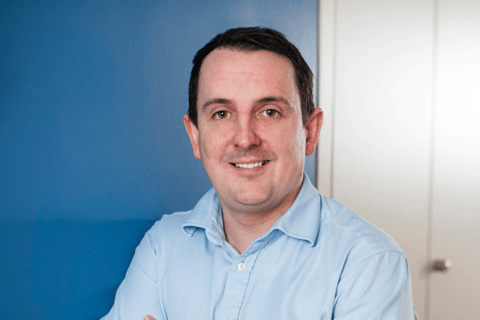 Those looking for the elevator pitch on the work of HF (formerly Horwich Farrelly) and what sets it apart from its peers across the insurance law firm space need look no further than the strapline on its recently revamped website – "People. Not just lawyers."
It's an ethos that is rooted deep within the organisation, noted CEO and managing partner Ronan McCann (pictured above) who has served with HF for over two decades and seen its evolution into a leading provider of legal and claims solutions to the UK and Ireland markets. Its people-first orientation is what has enabled the firm to attract great talent, he said, which in turn has allowed HF to carve out its established reputation as a proactive combatant in the ongoing war against insurance fraud.
Preparing for the next level of growth
When he officially stepped into his role as managing partner in 2017, McCann's eye was firmly fixed on the future and on leveraging technology, an innovation mindset and that all-important people-first focus to take the team to the next level of growth. It was with this in mind that he reached out to John O'Roarke (pictured below), then MD of LV=, to come on board and help pilot the change.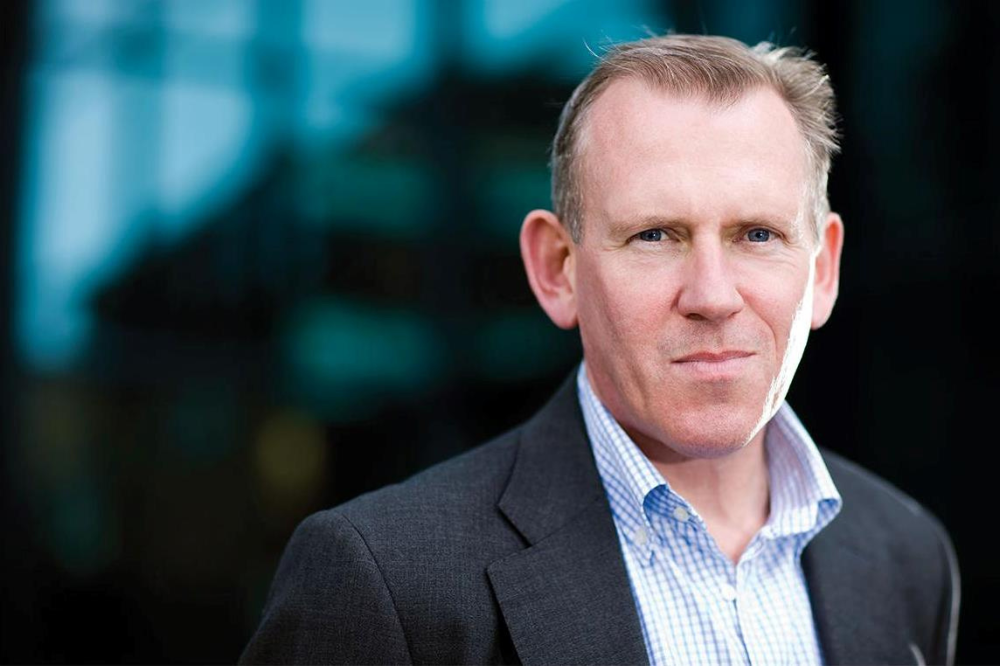 "The reason we approached John was number one because of the culture of LV= and how focused it was on its people," he said. "When I used to go and meet LV= staff they'd wax lyrical about what a fantastic company it was to work for and I believe that came from John and the culture [he created]. Secondly, he has such standing in the industry and is such a well-respected name.
"And thirdly, there was the commercial success of the LV= business, and his financial prowess which I think in large part stems from his accountancy background. I remember thinking this could be really great for HF so I approached him to become chairman."
For O'Roarke, whose credentials include leadership roles at AIG, Aviva and Churchill, his familiarity with HF largely stemmed from his tenure as chairman of the Insurance Fraud Bureau (IFB) where he saw first-hand the explosion in fraudulent claims activity in the last 15 years. In 2007, the cost of fraud stood at about £100 million, he said, but by 2014-2015, it had risen to £2 billion.
As chairman of the IFB, he recognised that despite being one of the smaller legal firms in the market at the time, HF was the most active on its panel and in pursuing legal avenues for resolution. While some market players were taking a sticking-plaster approach to insurance fraud, HF was going in all guns blazing, he said, and actively looking to bring down criminal networks.
HF at a crossroads
When O'Roarke joined, HF was at a real crossroads, McCann said, with a number of different partners reaching retirement age or looking to do different things. He recognised the opportunity at hand to enact his long-held vision for the business, backed up by the skills, experience and expertise brought by the firm's new chairman. That vision had been instilled in him from his time spent working with Admiral Insurance and seeing the remarkable buy-in from its people.
"It took me a few years to realise that the reason for that was they were all rewarded by the success of the business," he said. "They all had shares in the business. So no matter how junior or how senior you were, everybody was rowing in the same direction and the success of Admiral dictated their reward. And I thought, 'wow, wouldn't it be great if we could create something similar for the legal sector?'"
O'Roarke was immediately on board with this vision, he said, and so they approached David Stevens, one of the architects of Admiral to run through the pros and cons of the share scheme – and how it might work in the context of the legal sector. With that fact-finding mission complete, designs for the scheme were drawn up and in January 2021, a limited company was created, changing Horwich Farrelly to HF Ltd.
"In January 2023, we are creating an all-employee share scheme, where all employees from the most junior to the most senior have the ability to own a part of HF," he said. "It's quite novel for the legal sector but it's something that we believe in and that we believe will be hugely successful."
The last few years have been a real whirlwind for the law firm, seeing it considerably expand its commercial offering, challenge and win multiple high-profile fraud cases and, most recently, open up a brand new headquarters in Manchester. Looking back on how far the business has come, O'Roarke noted that since McCann took over as managing partner, HF has grown from about £25 million of turnover to a £50 million forecast for 2023.
What's next for the HF team?
Following a very successful leadership conference that saw contributions from people from every level of HF and the hiring of a strategy advisor in Andrew Leaitherland, former group CEO of the legal insurance giant DWF, the way ahead for the team is clear. HF is pursuing a strategy of growth, McCann said, with a three-to-five year plan to hit £100 million in turnover – which will see the firm diversify into commercial services, and other areas of insurance, including the London market.
As for what's next, the leaders identified three key areas of focus – innovation, customer focus, and culture. But culture is what we're really all about, McCann said, and he firmly believes it is the key to the firm's continued success.
"I would say one of the greatest gifts John has given me is confidence around our culture," he said. "We are non-corporate in our outlook. We are a challenger that really enjoys focusing on people. And John very much instilled the confidence in me to own that because as he said 'you can be non-corporate but you've got to be the best at what you do.' And that's what we're doing."
Have something to add to this story? Let us know in the comments below.