Glasgow-based broker marks 40th year with record turnover | Insurance Business UK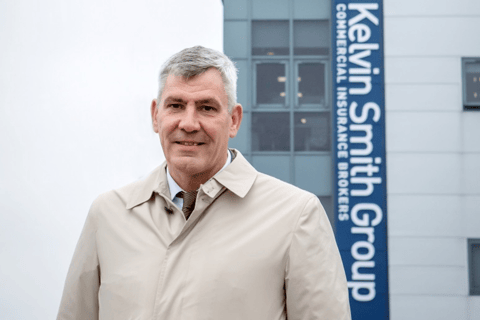 Glasgow-based insurance brokerage Kelvin Smith is getting ready to celebrate its 40th anniversary with a record turnover of £15 million.
The company was founded by financial advisors Gordon Smith and Andy McGlennan in 1982 as a financial services business and estate agency and car and home insurance broker. It later saw success after it switched its focus to commercial insurance, specialising in the hospitality, construction and property sectors.
Kelvin Smith managing director Stephen Travers (pictured above), who was the company's first employee, attributed the firm's staying power to the strong client relationships and trust in their offerings.
"Everyone said we were finished when Direct Line, then Churchill, Esure and Admiral changed the home and car insurance market," Travers said. "Although we still broker home and car insurance for high-net-worth individuals, we found real success in business insurance, as businesses really see the value in the fact that we make sure that nothing is overlooked. People want to deal with people."
In 1990, Travers became a partner in the firm, eventually taking over the business in 1995 at the age of 32. According to Kelvin Smith, its annual income increased 900% from £1.5 million to £15 million in the past decade.
Travers said that Kelvin Smith has among the highest renewal retention rates of any UK insurance broker at 96%. He credited this to the philosophy of the founders.
"Their philosophy is still key to the business – first and foremost your clients need to trust you on advice and on price," Travers said. "We've grown because our clients trust us, and they tell other people about us. That's why we have continually expanded the business and will continue to do so."
Travers identified haulage, construction, and hospitality as key areas of growth for the business. He has advocated for hospitality businesses that were almost decimated by the COVID-19 pandemic.
"We will exhaust every avenue to meet the challenges ahead and are now looking to acquire smaller brokerages across Scotland, as we expect the market to become increasingly difficult for smaller firms," Travers said.