HDI Global SE names successor for retiring boss | Insurance Business UK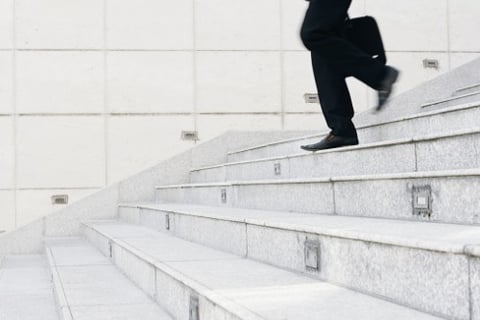 HDI Global SE, which manages Talanx Group's industrial lines division, will see 63-year-old chief executive Dr Christian Hinsch retire on June 19.
Taking over as CEO is company veteran Dr Edgar Puls, who will also succeed Hinsch on the management boards of both HDI and Talanx AG. The outgoing boss, who served as HDI CEO for 19 years, will step down from the Talanx AG board in early May.
Known for the internationalisation of the industrial lines division, Hinsch has had a successful 35-year stint at the HDI Group. He is described by his successor as having transformed HDI from an insurer rooted in Lower Saxony to a global player in industrial lines.
Read more: HDI names managing director for UK and Ireland
Herbert K. Haas, chairman of the supervisory board of Talanx AG, has nothing but warm words for the departing leader.
"The supervisory board is deeply indebted to Dr Hinsch for his outstanding work in the Talanx Group and in the area of industrial lines," commented Haas. "The growth, increasing internationalization, and very good reputation of the HDI Group – including in the industrial sector – are closely linked to Dr Hinsch's name."
Also expressing his gratitude was Talanx AG chief executive Torsten Leue, who stated: "We have benefited enormously from his exceptional expertise in industrial insurance and from his loyalty. He has made a decisive contribution to the success of Talanx."
Meanwhile Puls, whose career with HDI began in 2001 at the Essen branch, has been in charge of the areas of property, engineering, marine, and multi-risk since 2018. He also oversaw the management of the European entities. Replacing him is David Hullin, who supervised the launch of HDI Global Specialty.
Read more: HDI Global Specialty launches with more than €1 billion premium
"I feel that now is a good time to make the generational shift in industrial lines," said Hinsch. "With that in mind, one of my major goals last year was to play an active part in the search for a suitable successor and, ideally, to find an internal candidate.
"I am very happy that with Edgar Puls such an outstanding successor has been chosen from among our own ranks. The generational renewal can now be completed on the group board of management of Talanx AG. Mr Haas has been succeeded by Mr Leue; Mr Wallin is passing the reins to Mr Henchoz; and I am now handing over to Edgar Puls."
Haas – who was Talanx AG chief executive until last year – and Hannover Re CEO Ulrich Wallin are both 64. As reported by Insurance Business in August 2018, the latter is retiring this year and will be replaced by Swiss Re recruit Jean-Jacques Henchoz.
Puls, for his part, holds his predecessor's "magnificent life's work" in the highest regard. He commented: "Building seamlessly on this success story is a challenge that I am now taking on with great respect. At the same time, I am very much looking forward to this task."