How insurance can hit back against fraud | Insurance Business UK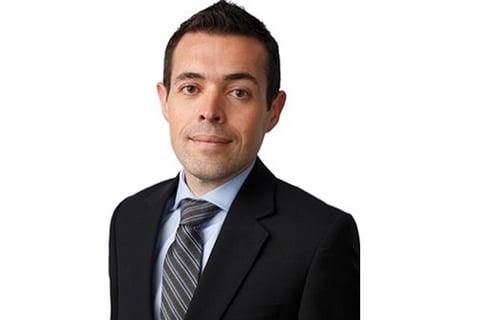 The Insurance Fraud Bureau (IFB) recently teamed up with data analytics firm SAS to launch a new fraud prevention platform, which facilitates information sharing between insurers and authorities to identify and stop fraudulent activity.
According to the IFB, the UK's insurance industry loses a staggering £1.3 billion a year due to fraud, with over 100,000 reported instances. However, the true scale of the crime is likely to be much larger with many events going unreported.
To learn more about the fraud prevention platform and the industry's prospects in the battle against fraud, Insurance Business spoke with Ben Fletcher (pictured), director of the Insurance Fraud Bureau.
"Fraudsters are always becoming more sophisticated and organised in their techniques and move between products, sectors and tactics," he said. "The industry will need to continue to be more creative in our tactics for detecting and preventing fraud and an increased sharing of intelligence across the industry is an essential part of this.
"As such, it was essential that we worked to develop a new, agile platform that can allow insurance companies and authorities to share information safely in order to detect fraud as quickly as possible."
According to Fletcher, the IFB platform is an industry-wide database which utilises advanced intelligence management capabilities, allowing organisations to share information about potential fraud in a safe and compliant manner under strict data quality policies. It eliminates manual information sharing processes and provides the opportunity to share information in real-time.
"Essentially, the platform acts as an intermediary between organisations, giving them the opportunity to view each other's fraud intelligence quickly but securely," he said. "It gives insurance companies the opportunity to share intelligence in order to detect and prevent opportunistic and organised fraudsters within the claims and the application process. In addition to sharing each other's intelligence, the new system provides a secure distribution channel for the Insurance Fraud Bureau to share its own intelligence and allow users to add their own intelligence to it, as well as make direct submissions of targets for investigation to the IFB."
The platform, according to Fletcher, presents a single version of each suspect entity, and offers holistic trend and pattern analysis across all types of insurance fraud at a national and local level.
Furthermore, in the age of massive data breaches, IFB and SAS have implemented several security features to make sure the information stays within the platform and is only accessible to members.
"Access is restricted to designated devices and staff and a two-factor authentication process is required to log on," Fletcher said.
As technology continues to develop at a rapid pace, Fletcher expects fraudsters to exploit the new opportunities that appear in front of them and the industry may encounter some difficulty keeping up.
"As technology continues to develop at a rapid rate there are dangers that new technology – such as artificial intelligence and insurance apps to improve the customer experience – could present opportunities for fraudsters to commit fraud more quickly than the insurer is able to detect and counteract it," he said.
While some may trumpet AI as one of the magic bullets against fraud, Fletcher stressed that AI is only as good as the information it is fed, and that insurers must always place security as a prime concern.
"AI can aid insurers and brokers in providing a better service, but its ability to counter fraud will be dictated by the data it has access to," Fletcher said. "As such, it is essential that the proper controls are in place to ensure that the insurers' ability to detect fraud is not compromised for the improvement of the customer experience."