How will the coronavirus impact the business travel market? | Insurance Business UK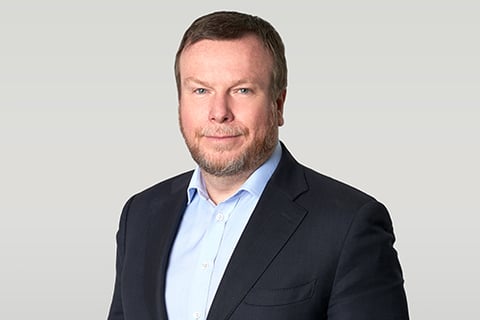 The continuing coronavirus (COVID-19) lockdown means business travel remains at a standstill, and the long-term implications this pandemic may have on the insurance offering that employers provide once travel resumes is a burgeoning consideration. New research from insurance and travel risk management solutions provider Collinson has highlighted that businesses that send employees abroad may need to re-consider how they educate employees of the full potential of the medical and security assistance services available to them.
Read more: What will the travel insurance market look like post-lockdown?
Discussing this research with Insurance Business, head of assistance at Collinson, Scott Sunderman (pictured above), outlined how 24% of UK business travellers are aware that their employers offer medical and security assistance services but do not know what they include. Furthermore, only 15% of these travellers know how to use their 24/7 medical and security assistance support.
"As the lockdown starts to ease, we're still going to be in a pandemic," Sunderman said. "And so, businesses will need to focus on what is covered and what is not, and I think they are going to be much more aware of the extent of this coverage, especially as it relates to infectious diseases. But just as important for them to focus on is the services that are attached to these insurance policies especially where you have populations travelling overseas in this kind of environment."
The likelihood of events such as infectious diseases not being covered by an insurance policy is very high these days, Sunderman noted, and businesses will need to be more aware of the full extent of their insurance relationships and their assistance relationships. This may, in turn, require employers to engage more directly with assistance companies.
Read more: More travel insurers shun new customers amid pandemic
Traditionally, the assistance industry has tended to be quite reactive, he said. A lot of the assistance that is provided tends to focus on the provision of support once an incident has occurred, which accounts for a relatively small proportion of travellers.
Travellers do not generally encounter assistance providers before they go overseas, and the assistance industry on the whole has not been proactive in building relationships with clients before its services are required. However, building relationships with its clients prior to any incident has been a core emphasis for Collinson, Sunderman said.
"Before the traveller leaves, we provide them with information that is critical to maintaining their safety and welfare on the trip," he said. "This includes providing them with pre-trip information about their location, about medical and security services that they can avail of, of the medical and security issues that they might face."
Beyond just looking at the problems that a traveller might encounter, however, Sunderman believes that assistance providers should also be examining new ways of engaging with their clients and of reducing their "travel friction". Offering services that travellers want to engage with and that can make their business travel experience more enjoyable is a fantastic way of increasing an employee's awareness of the support that is available to them. By including perks such as lounge access in a policy, a business traveller is more likely to comply with a travel policy and engage with the full swathe of services available.
"There's still not enough in the industry that's really engaging with the traveller, getting their interest and making them want to comply with the travel programme. Things should be different. Historically, our industry has been about duty of care but what we should be focusing on, and what Collinson is focusing on, is moving beyond just the duty of care and actually enhancing the travel experience of the employee as well. Looking at their needs is important, but also important is trying to get rid of some of the really uncomfortable things that bug people about travel."
Sunderman does not believe that the coronavirus pandemic will have any direct impact on the amount of business travel which occurs going forward. Businesses have moved to a remote working environment and have seen both the positive and the negatives that come with these new working practices. Working practices will certainly change over time but there will always be a need for business travel, and there will always be a demand for face-to-face interaction.
"Humans are social animals and while remote working has been very convenient and very effective, I think people are starting to miss human contact," he said. "We like to interact and, certainly from an international business perspective, this interaction is critical culturally as well as from a social perspective."