Insurance veteran among recipients of Queen's Birthday Honours | Insurance Business UK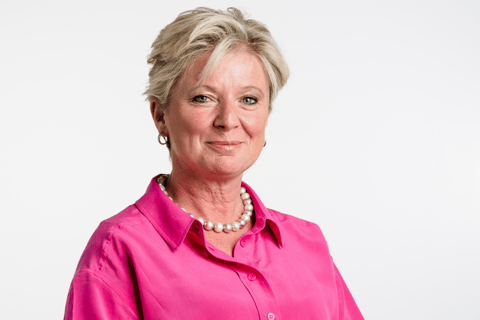 Insurance veteran Jane Hanson (pictured above), chair of Reclaim Fund Ltd (RFL) and Dormant Assets Expansion Board (DAEB), has been awarded a CBE in the Queen's Birthday Honours 2022 for her services to charity.
Hanson joined RFL's board in 2011 as chair of the audit and risk committee and was named chair of the board in 2014. Throughout her board tenure, social and community causes have received £800 million in funding from dormant bank and building society accounts through the Dormant Assets Scheme.
As chair of the Dormant Assets Expansion Board, Hanson played a pivotal role in expanding the Dormant Assets Scheme to new sectors: insurance and pensions; investment and wealth management, and securities. According to RFL, the scheme's expansion could bring a further £880 million in funding to good causes.
"We are so proud that our chair, Jane Hanson, has been awarded a CBE in the Queen's Birthday Honours," said RFL chief executive, Adrian Smith, OBE. "She has played an instrumental role in the success of the Dormant Assets Scheme since it was launched in 2011, resulting in £800 million of new funding to tackle social challenges such as homelessness, youth unemployment and financial exclusion. In addition, through her hard work, collaboration across government and industry, and commitment to harnessing the value of dormant assets to help address systemic challenges across the UK, she has successfully driven the expansion of the scheme to new sectors. This additional funding will transform lives and give vulnerable individuals and communities the opportunity to thrive."
Alongside her work at RFL and DAEB, Hanson is a trustee and honorary treasurer of the Disasters Emergency Committee (DEC), including the Ukraine and Afghanistan Appeals, which continue to deliver essential aid to refugees and displaced people.
"Congratulations to Jane Hanson on this well-deserved recognition of her services to the charity sector," said Sue Inglish, chair of the board of trustees at DEC. "Over the past four years Jane has added great value to the DEC as part of the board of trustees, volunteering her time and expertise to support our work and enhance our processes. During this time the DEC has launched five appeals, including most recently the Ukraine Humanitarian Appeal which has raised over £300 million. The role of honorary treasurer is a critical one to ensure we fulfil our responsibility to all our stakeholders with efficiency and transparency. Jane continues to play an important role in the DEC board by using her years of financial experience and commitment to the charity sector to benefit those in need around the world."
Hanson is a fellow of the Institute of Chartered Accountants, with over 30 years' experience in financial services. Her current roles include chair of audit committee and non-executive director of Welsh Water plc, and audit committee chair at the Civil Aviation Authority. She previously served as non-executive director and chair of the board risk committee at Direct Line Insurance Group, Old Mutual and William Hill, as well as being risk and governance director at Aviva.