Is the industry finally changing when it comes to diversity? | Insurance Business UK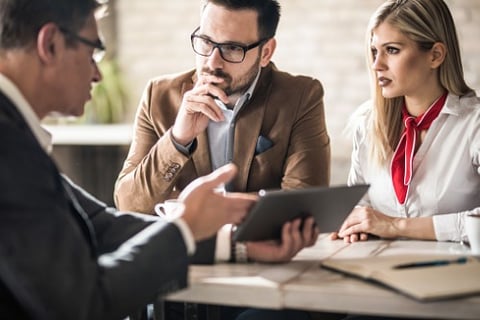 It's a bold statement to admit that your own organisation was "only paying lip service" to diversity and inclusion and not making real changes until a couple of years ago.
But that's what CEO of Miller Insurance, Greg Collins, has done.
Collins isn't ashamed to admit that Miller could have done better in the past, but that the organisation is more than making up for it now, implementing real policies and stepping up.
Miller is also a gold sponsor of the Dive In Festival, which promotes diversity and inclusion in the insurance industry worldwide.
"Miller has been a gold sponsor of the Dive In festival for the last three years," Collins said. "As an organisation I think we realised some time ago that we were really only paying lip service to the whole agenda of diversity and inclusion.
"We really wanted to stand up and be counted in terms of what we were doing to drive our inclusion agenda, and the inclusion agenda of the market. So that's why we decided to become gold sponsors."
The reason behind this push, to get more involved, was really quite simple. It made sense for Miller's people, and Miller's business - it was right thing to do all round.
"We have quite a lot of passionate people who care a lot about it, and we've been very encouraging of people to get involved wherever they can," Collins explained.
"It's a subject that is clearly very important to the marketplace and everybody who works in the marketplace. We need to have as inclusive a marketplace as we possibly can. And it makes good sense for our business."
While Miller is sponsoring the Dive In Festival externally, which runs from 24-26 September, internally the organisation also has a group which has been focusing on creating a better culture for employees.
"We have an 'Inclusion at Miller Group' which has freedom to choose which topics we become involved with," Collins said. "There are three things which we have been concentrating on which are gender, which I think has been on everybody's agenda for quite some time, the LGBT+ and also creating a more flexible and friendly working environment for people."
While there has been a lot of focus for quite a few years on women in insurance, Collins said that employees at Miller were happy that other areas were also being looked at, especially things like flexible working, which can help people who are in many different situations.
"All the things that have interested our people have been around those subjects," he said. "We get a lot feedback to say that a lot of the focus has been on the gender issue, which I think is well understood in the marketplace, but not so much on the other things. I think anything we can do to broaden out the whole inclusion agenda is important."
This focus on broadening the diversity agenda has helped enormously, and Collins has said he has seen big changes in the industry over the last few years, with organisation putting in real targets and programs rather than just talking about what needs to happen.
"The industry as a whole, five years ago, whilst people talked about inclusion, nobody was really doing very much about it," he explained. "Organisations, our included, were really paying lip service to it. I think there's been a palpable change.
"Now it's on the top of everybody's agenda, it's on our board agenda, it's taken seriously by all our people, and everyone's aware of the dangers of not having a more inclusive workplace and the advantages it brings with it.
"The momentum is so great now as to be unstoppable really. Have we won yet? No. I think we've still got a long way to go. There's clearly still imbalance in the workplace certainly in the senior levels between male and female workers. But there's a determination to make it right."