"It's definitely good news" – industry reacts to trade credit reinsurance scheme | Insurance Business UK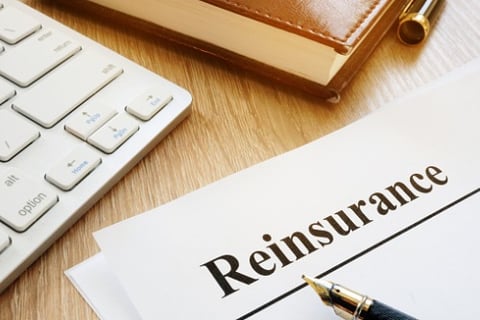 Yesterday, Insurance Business broke the news that the government will be guaranteeing business-to-business transactions currently supported by trade credit insurance as part of efforts to back supply chains and help firms to trade with confidence amid difficulties due to the coronavirus pandemic.
Now we bring you insights from the Association of British Insurers (ABI), credit insurance provider Atradius, and Bridge Insurance Brokers in response to the initiative which will be delivered through a temporary reinsurance agreement.
"This is a welcome step by the government, and is fully supported by Atradius," said Alun Sweeney, director at Atradius UK & Ireland, in an emailed statement. "We have seen similar action being taken in other markets across the world, and we welcome the UK government's recognition that UK firms should also be supported in this way.
"It's important now to ensure that the detail of this temporary scheme is developed quickly to give reassurance to the thousands of businesses who rely on the security that trade credit insurance cover provides."
According to Atradius, there was in excess of £171 billion of business activity insured in the UK as of April 2020. These cover transactions between roughly 13,000 suppliers and 650,000 buyers.
ABI general insurance policy director James Dalton, meanwhile, had this to say: "As we emerge from lockdown and restart the economy, we have worked with government to outline the difficult trading environment that lies ahead, and this government-backed scheme, once implemented, will help businesses and their supply chains get back on their feet.
"This is a welcome step by the government, which mirrors similar action being taken by other countries across the world which are facing the same issues as the UK trade credit insurance market in these exceptional times."
For Mark Johnson, who is in charge of trade credit insurance business development at Bridge Insurance Brokers, "it's definitely good news!"
In a LinkedIn update, Johnson shone a spotlight on the figures and noted: "The credit insurance market takes in circa £500 million in premiums; insurers are staring down the barrel of between £1 billion and £1.5 billion in claims. That would mean a potential 300% loss ratio.
"Obviously those kinds of numbers don't stack up and could wipe out cover for businesses just when they need it the most. This is why the support from the government is so important to maintain the cover as best as possible."
Aimed at covering COVID-19 economic challenges, the guarantee will provisionally last until the end of 2020, with a subsequent review of the trade credit insurance market to ensure businesses will continue to be supported in the future.