Lancashire Holdings in search of CFO's successor | Insurance Business UK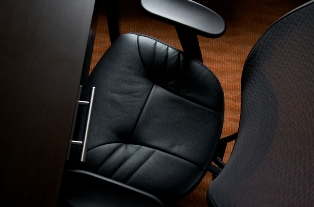 Lancashire Holdings Limited, whose gross written premium grew to US$217.2 million in the first quarter, has outlined the Bermuda-headquartered firm's management succession planning amid a senior executive's imminent retirement.
It has been announced that group chief financial officer Elaine Whelan is leaving next year, and that Lancashire will be conducting a process to identify her successor. The departure encompasses Whelan's other positions as executive director of the group and chief executive of Bermudian subsidiary Lancashire Insurance Company Limited.
"Elaine will continue in her role as group CFO throughout 2019 and the 2019 financial year end process, and plans to step down as group CFO and from her executive directorship of Lancashire (and subsidiaries) at the end of February 2020," noted the specialty (re)insurance provider.
Whelan, however, will remain available in the following months to ensure a smooth transition in Lancashire's finance department.
"I have enjoyed the many challenges and savoured the successes we have achieved at Lancashire in my time with the business," commented the departing CFO. "It has been a tremendous experience and I have had the opportunity to work with some amazing people. While I will miss that a great deal, personally the time has come for a change and my retirement from Lancashire gives me that."
Months ahead of her exit, Whelan is already thanking the "fantastic finance team and the Bermuda office for their continuing hard work and contribution to the success of Lancashire."
Chairman Peter Clarke looked back at Whelan's journey.
"Elaine joined Lancashire in 2006, became the group CFO at the beginning of 2011 and an executive director on our board in early 2013," he noted. "Her drive, dedication, and insight have helped contribute to the growth and development of our business and she has made an exceptional contribution to Lancashire's success over many years.
"We look forward to working with Elaine over the coming year and we are pleased that Elaine will be assisting the board in implementing an orderly succession process for the group CFO role. I join my board and senior management colleagues in wishing Elaine well for her life post Lancashire."