Legal & General wraps up bulk annuity deal for Hitachi Data Systems pensioners | Insurance Business UK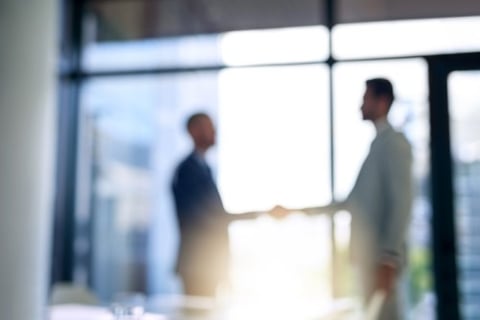 All members of the Hitachi Data Systems Retirement Benefits Plan (the Plan) are now insured by Legal & General, after the latter completed the final tranche of its pensioner only buy-in deal.
Legal & General said the third bulk annuity transaction, predecessors of which were finalised in 2012 and 2013, covers those who have retired since then as well as the plan's deferred pensioners. Trustees were provided actuarial and consulting advice by Willis Towers Watson while legal advice came from gunnercooke.
Lifting the lid on the buy-in and its complexity, Legal & General explained: "This latest transaction required a particularly innovative approach to align with the plan's construct and provisions for members' benefits. The plan is unusual insofar as each member's pension is based on the higher of their earnings related defined benefit (DB) pension and their defined contribution (DC) account over their active service period.
"Working with the trustees and their advisers, Legal & General found a solution which allowed the trustees to ensure the members continue to receive a pension based on the higher of the DB and DC benefit calculation until the plan is wound up and bought out."
To ensure that the deferred pensioner members had suitable time to consider their options, the solution was agreed ahead of transacting.
"We are pleased to have taken this latest important step in our de-risking journey," said Neville Byford, chair of the Sefton Park Trustee Company, the Trustee of the Plan. "All parties worked together to find a solution which meets the objectives of the trustee and plan sponsor while protecting the security of members' benefits."
Willis Towers Watson transaction specialist Katherine Gilder added that completing multiple tranches of buy-in over seven years meant that the trustee has taken advantage of market pricing opportunities while also managing residual assets to achieve the necessary growth for its long-term objective.
Commenting on the completion, Legal & General Pension Risk Transfer director Frankie Borrell stated: "We are delighted to have helped Hitachi and the trustee over the past seven years. This is another great example of a group of trustees and their sponsor having the confidence and trust to start and finish their de-risking journey with us.
"The dual benefit dynamic presented some interesting challenges for the transaction, but all parties showed great focus on delivering an outcome that had members' interests at the heart."
Legal & General, which was advised by law firm CMS, recorded in excess of £6.6 billion in global bulk annuity transactions in the first half of 2019.