Legal & General's first-half profits crack £1 billion | Insurance Business UK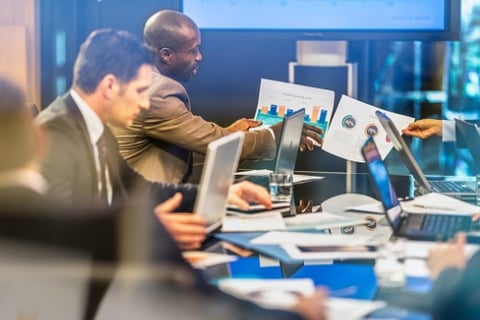 In the latest results coming out of a British insurer, it's corporate pension deals that are to thank for a positive report card.
Legal & General's first-half operating profit increased 11% to £1 billion, up from 2018's £909 million, with the outlook for the rest of the year likewise getting two thumbs up.
The British insurance group saw earnings per share grow in line with their profits, as the numbers climbed 13% to 14.7p from 13p in 2018. Meanwhile, group debt rose by £11 million to £108 million on total borrowings of £4.1 billion, which reflects a difference of £200 million from the first half of 2018.
The results were buoyed by L&G's corporate pension deals as the country's third largest insurer said it saw a strong pipeline of potential deals worth £20 billion, and that it had closed bulk annuity deals valued around £1 billion in July. In fact, for the insurer, the UK represents an "enormous opportunity" for its growing pensions market.
"We're feeling good about the fundamentals of our business, not just in H2 but over the next 10 years," said chief executive Nigel Wilson.
L&G has, at the same time, been offloading non-core operations, with reports back in May confirming Allianz's swoop for its general insurance arm.
Wilson said that the sale would allow L&G to concentrate on areas where it has a leading market share, while adding that the company was well-prepared for the potential Brexit outcomes that are likely to come down the pipe in the near future.
"We have a depth of management, track record, and opportunities that mean all five of our businesses should contribute to future growth. The opportunity in global pension risk transfer, retail retirement solutions, and DC is immense and expected to continue," said the chief executive. "We remain confident in our ability to deliver inclusive capitalism, growing value for shareholders, customers, and the broader economy."