LV= General Insurance posts £35 million operating profit in first half | Insurance Business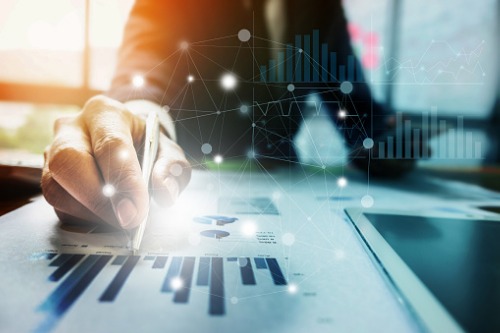 Results season continues with LV= General Insurance (LV=GI) shining a spotlight on its performance in the first half of 2019.
For the six months ended June 30, the personal lines insurer enjoyed a 55% increase in operating profit – from £23 million in the same period last year to £35 million this time around. The amount would have been bigger if not for the effect of the personal injury discount rate.
"Our operating profit of £35 million is 55% higher compared to the previous year which is a great achievement, particularly when you consider that it would have been £48 million had it not been for the £13 million impact of Ogden," asserted LV=GI chief financial officer Kevin Wenzel. "Prior years contributed £10 million (2018 H1: £21 million) before the impact of the Ogden rate change.
"As a result of maintaining our focus on managing the cost base, our expense ratio improved and at 22.9% is down 0.6% (HY 2018 23.5%), resulting in an underlying COR of 94.6%, excluding the impact of Ogden. Our underwriting result of £19 million is below HY 2018 (£26 million), due to both the Ogden discount rate and non-injury claims inflation."
With the discount rate taken into account, the combined operating ratio (COR) in the first half stood at 96.8%. Gross written premium, meanwhile, reached £775 million.
Taking the interim results release as an opportunity to sound off on the Ogden rate adjustment while explaining the repercussions for LV=GI, Wenzel stated: "We were hugely disappointed by the decision of the Ministry of Justice to change the personal injury discount rate to -0.25%.
"Following guidance from the government that the new rate would be between 0-1%, in 2018 we revised our assumption for the Ogden discount rate to 0% but with the rate now being lower it has negatively impacted our business and resulted in claims being increased by £13 million."
As for other highlights in the period, LV=GI reported seeing an 8% rise in customer numbers to five and a half million. It also cited the insurer's improved credit rating to AA- from Standard & Poor's, as well as its recent triumph at the 2019 Which? Awards at which LV=GI was named best insurance provider.
"We enter the second half of the year with our business in excellent health," commented LV= GI chief executive Steve Treloar, who believes the business has so far performed exceptionally well. "We have a clear strategy and we're excited about the future.
"With Allianz set to become our sole parent in 2020 and L&G GI joining our business, I'm confident that we'll continue to develop the great products and deliver the fantastic service that LV= has become well-known for providing to its customers."