Macbeth CEO on what's paved the way for growth | Insurance Business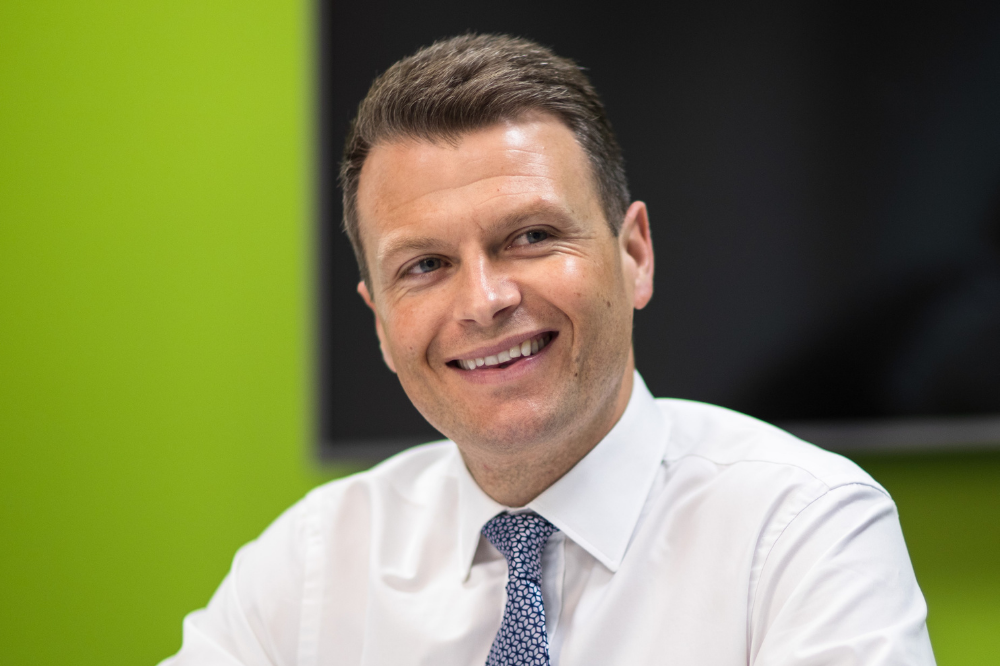 Superstition dictates that you're unlikely to hear his name spoken aloud in a theatre but among other businesses in the Thames Valley, Paul Macbeth (pictured) and the insurance firm Macbeth, of which he is CEO, are the talk of the town following their recent acquisition of Peter Lole. The deal, which consolidates the firm's position within the region and is its second in 18 months, came as something of a surprise to Macbeth, who hadn't expected to make another move so soon after the 2019 purchase of CMJ.
Read more: Independent insurance firm announces second acquisition in 18 months
"The CMJ deal had been so successful, and the integration was so smooth and quick for everybody, and the team that came across are now fully embedded into Macbeth and really feel like part of the team," he said. "So, we weren't looking to acquire again because that process is by default difficult, time-consuming and costly. Plus, we were so busy because we've always been primarily about driving significant organic growth. Then I got a call out of the blue from a mutual industry friend who introduced us to Peter Lole's Tracey Meaney, who is staying on as director, and whom we got to know very well in a short amount of time."
Macbeth noted he never turns down an opportunity to have a chat about potential next steps, and that those initial discussions showcased the similarities between the two businesses. Both he and Meaney knew their teams would work well together and the deal progressed from there, though it wasn't easy to do in the middle of a pandemic. It was a challenge, he said - but most good things are challenging and the acquisition was undoubtedly a really good thing.
Macbeth highlighted the work done by his team in transferring to remote working and how their efficiency during the crisis was enabled by investments in technology over the years. These investments allowed the team to keep doing what they do best, he said, which is building strong relationships, winning new clients through great reviews and word of mouth, and focusing on the organic growth that put them in the position of being able to make these acquisitions.
Read more: The CII's professional standards director on driving ethical behaviour
"We keep things very simple here," he said. "We're underpinned by seven core values that sum up the focus of our business, but they come down to two things– being people-focused and being client-focused. And while we are a growing firm and we're at a good size in the industry, we haven't lost sight of those principles and they filter down to everything we do."
These values were first instilled in the business and Macbeth through his father, Malcolm Macbeth, who founded the firm in 1992 and built it from the ground up on a foundation of always going above and beyond for clients. At the age of 14, Macbeth would go into the office after school, doing filing and making teas and coffees, and, because he loved the experience so much, he began to nag his father to take him on full-time. Though initially reluctant, his father agreed, confident in the strong work ethic he had instilled in his children and, in 1994, his son joined the industry full-time at 16.
Tragically, his father died in a car accident two years later and Macbeth noted the following years were incredibly hard on the team left behind, both from a personal and a professional perspective. But a limited company was quickly formed, and the business carried on, focusing on business insurance with some work in the high-net-worth space. Following an MBO in 2009, Macbeth took over leadership of the business and has balanced strong market growth with his father's founding values ever since.
Triumphing over adversity is therefore built firmly into the business's DNA, which Macbeth noted served it very well during the COVID crisis. In 2010, the firm's executive team wrote their first five-year plan and they built on it from there, he said, with pure organic growth the staple until 2019 and the CMJ deal. Looking to the future, he noted its third five-year plan is now on the cards and that, across the business, there is huge enthusiasm to make its offering even better and to grow the business even more.
Read more: Ethos Broking MD on why brokers must focus on winning new business
"Organic growth to us is really the focus," he said. "If we don't do double-digit growth year on year then we consider that a bad year for us. That's still the main focus of what we're going to do over the next five years. And we're a good position geographically and we're financially secure, and we've got a great average age in the business, with people who are hungry to improve and develop their careers, so it's an exciting time.
"And we accept that level of organic growth gets harder the bigger you get - but we're not seeing that now. Having just finished Q1 of our financial year, despite everything that's happened, we're not seeing any slowdown in organic growth… In fact, we haven't let ourselves down on organic growth since 2009."
None of this is to say that the team at Macbeth won't have an ear to the ground for future acquisition opportunities, he said - they're always willing to have that conversation. The only caveat would be that the incoming business has the right cultural fit and is in a location that makes geographical sense.
"We don't want to get ahead of ourselves, though," he said, "We keep our feet on the ground and we work really hard, but we are quite clearly not a consolidator of any sort. We're a regional broker that's doing a good job and has some great relationships in the industry. And we'll have other opportunities to buy, I'm sure, it's just a question of making sure those opportunities fit with Macbeth, which Peter Lowe and CMJ absolutely do."