Major LV= takeover is on - FCA approves member voting | Insurance Business UK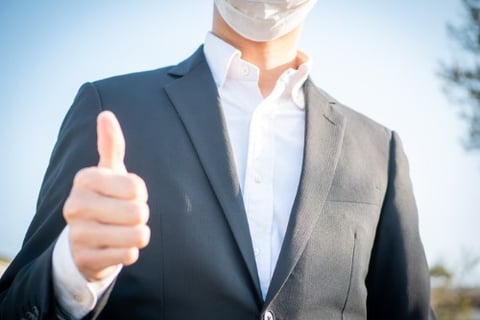 The Financial Conduct Authority (FCA) has given LV= the green light to proceed with the disputed sale of its pensions and life insurance business to US private equity firm Bain Capital, allowing the mutual insurer to put its proposals for the takeover to a member vote.
In a letter to stakeholders, the FCA said that it has "scrutinised the fairness of the proposed transaction and process for how it is decided."
The financial regulator added that its decision followed "extensive engagement" with LV=, where it challenged the mutual insurer's proposals to ensure fair treatment of its policyholders.
Read more: LV= issues statement over potential sale – reveals possible buyer
"As a result, we have now provided our non-objection to LV= proceeding to the court and to putting the proposals (on both the overall Bain transaction and the scheme of arrangement) to member votes, subject to LV= meeting some additional requirements," the FCA wrote.
The next step for LV=, according to the regulator, is a convening hearing on the scheme of arrangement, where the insurer aims to come up with an agreement with its members to compensate for their loss following the demutualisation.
In the meantime, LV= can begin sending voting packs to its members ahead of a special general meeting where they will vote on whether or not they want the transaction to proceed.
"In the event of a positive vote on the scheme of arrangement, LV= will need to return to the court for a sanction hearing," the FCA wrote. This hearing will determine the final outcome of the deal.
However, the regulator noted that alongside its decision to allow the voting to proceed, the Prudential Regulation Authority's (PRA) and FCA's "consideration of the change in control application is ongoing, and approval of this change in control would be required for the transaction to proceed, regardless of the outcome of the member votes."
The FCA also placed several requirements for LV= to meet, including:
Extending opening hours for its customer helpline until the date of the special general meeting
Additional webinar sessions for members and policyholders "with a focus on responding to questions rather than presenting more information"
Responding to requests made by members and policyholders until the date of the special general meeting
Regularly updating FAQs on its website "to reflect questions being asked by policyholders and members"
Specific senior managers to take accountability for service standards if the transaction goes through
LV= first confirmed the sale of its pensions and life insurance businesses to Bain Capital late last year. The deal was said to be valued at £530 million.
Read more: Solicitor says LV= policyholders 'left in the dark'
However, the transaction received backlash, with some criticising the insurer's leadership for leaving its members in dark about its intentions for the business.