New whiplash rules and tariffs published – insurance industry reacts | Insurance Business UK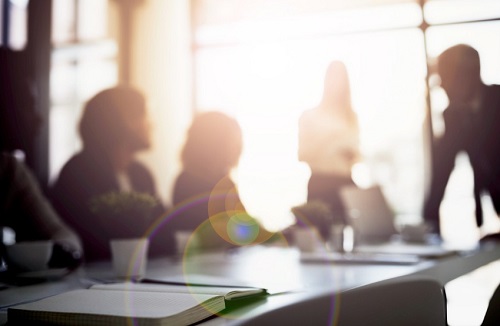 It looks like the years-in-the-making whiplash reforms are finally happening, with the statutory instruments amending civil procedure rules and introducing whiplash tariffs now published. The changes will come into force at the end of May.
For the Association of British Insurers (ABI), this latest development is a crucial step forward.
"Publication of the statutory instruments, pre-action protocol, and practice direction are an important step towards implementing the long-awaited whiplash reforms," commented ABI assistant director and general insurance policy head Mark Shepherd.
"This is a big win for consumers, the result of much hard work by the industry with a number of administrations over the years, to ensure that meaningful steps are taken to control the costs of the whiplash claims, while ensuring proportionate compensation is paid to genuinely injured claimants."
Shepherd added that insurance companies will be considering the details carefully to ensure that the industry is ready to provide a good service to customers through the new Official Injury Claim service.
One such insurer is Zurich UK. Expressing support, liability claims head Calum McPhail commented: "Zurich strongly welcomes the publication of the civil procedure rules amendments and remain supportive of the personal injury whiplash reforms.
"Our priority is now to scrutinise the new rules and related protocols and be sure that systems, policies, and procedures are thoroughly prepared and tested. This period, ahead of the portal's end of May go-live date, is essential to review and understand the new rules and make the necessary preparations to ensure that everything works smoothly for the claimant from day one."
McPhail highlighted Zurich's commitment to working with all stakeholders so that the new process works fast and seamlessly for everyone, including unrepresented claimants.
"If it does not," he warned, "then there is a danger of driving these claimants into the hands of CMCs (claims management companies) who will take part of the damages as fees."
Meanwhile Association of Consumer Support Organisations (ACSO) executive director Matthew Maxwell Scott said "it's good to see the rules finally appear" in what he considers to have been a "huge task" for the judiciary and the Ministry of Justice (MoJ).
Maxwell Scott, whose camp is keen to see the pre-action protocol and practice direction, noted: "We are pleased that ministers have held off on increasing the limit for non-RTA (road traffic accident) claims such as employer liability and public liability, leaving the limit for these claims at £1,000. Injury claims fell dramatically during 2020 and were falling before then anyway.
"The MoJ has also heeded ACSO's concerns with regards to fair treatment for vulnerable road users and has decided against increasing the small claims limit for this group. The decision to remove entirely the small claims limit for children and protected parties and direct all their claims into the fast track is a good short-term fix, but we need to know what the long-term plans are for these types of injured person."
For the executive director, the success of the new portal will depend on everyone working together even beyond the May 31 launch date. He also pointed to the need for further clarity on rehabilitation, as well as for an alternative dispute resolution mechanism – without which, Maxwell Scott believes, there will be delays and "an imbalance of arms" between claimants and insurers.
Also offering his insights was Graham Pulford, chief executive of legal expenses insurance provider handl Group.
"Five years after the government first announced its intention to reform whiplash claims, we are now at the business end of that action, although we still await the pre-action protocol and practice directions," stated Pulford.
"As we enter the final lap before the launch of the portal in May, I am confident that handl Group companies are ready to service customers from day one with reforms-ready service solutions. The launch of the portal will inevitably throw up teething issues, so we urge the MoJ and MIB (Motor Insurers' Bureau) to remain open to making further changes to processes if those changes improve the consumer experience."
First4Lawyers managing director Qamar Anwar, meanwhile, isn't surprised at what he called the government's "piecemeal approach" to the reforms.
"While we're pleased to finally have sight of the rules, the fact that the pre-action protocol and practice direction remain conspicuously absent speaks volumes," asserted Anwar. "Without these final, yet key, pieces of the puzzle the industry remains adrift in being able to adequately prepare for the confirmed portal launch of May 31.
"Surely a bank holiday is the worst possible time to launch such a fundamental change to consumer rights, when fewer staff will be around to address what are going to be, at best, teething problems. We hope there are sufficient plans in place to allow rapid changes to the portal if required so that the injured and vulnerable aren't left without the appropriate support, but if what we have seen to date is anything to go on, we doubt it."
The MD, however, is pleased that non-RTA claims will remain at £1,000 and that the small claims limit for children and protected parties has been removed.
He went on to note, though: "Yet, all RTA claims worth less than £5,000 will be continue to be processed through the portal, and claimants must state whether they expect to recover more or less than this.
"The fundamental aspect of expecting the average consumer to represent themselves as a litigant in person remains unchanged, leaving vulnerable injured people to navigate a legal system they have no experience of or expertise in."
In Anwar's view, there remains a distinct lack of clarity which needs to be urgently addressed. "This whole process remains a bit of a shambles," he said, adding that a widespread consumer information plan will have to be rolled out pre-launch.
Meanwhile Ian Davies, who leads the motor team at Kennedys LLP, had this to say: "Make no mistake – these are seismic changes to low-value RTA claims in England and Wales. The market is now set for a frantic three months of development to ensure systems are in place to deal with the claims from May 31 under the new regime.
"But the true scale of the challenge in preparing for May 31 will only become clear once we have absorbed the new practice direction, pre-action protocol, and the detail around the new portal. There are bound to be grey areas and points of friction which will ultimately require resolution by the courts."
For Davies, every release of information brings greater clarity.