NFU Mutual hit with "letter before action" | Insurance Business UK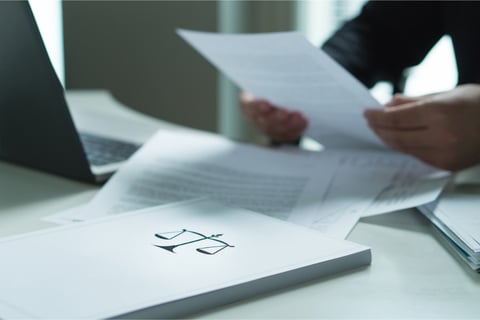 In another case of declined business interruption claims, international law firm Penningtons Manches Cooper has sent a "letter before action" to rural insurer NFU Mutual on behalf of several farm businesses.
In the letter seen by Farmers Weekly, Penningtons Manches Cooper claimed NFU Mutual has breached contracts for refusing to pay out on business interruption insurance.
Most of the farm businesses are in the hospitality industry, which stands as one of the hardest-hit sectors during the pandemic. Colin Hayes, associate at Penningtons Manches Cooper, said the claimants "lost millions" from the repeated lockdowns.
"In good faith, we paid our premiums to NFU Mutual for years to protect us against a once-in-100-year event," a farming claimant told Farmers Weekly. "The worst thing happened. Our business was shut down and we reached for the comfort and the security of the longstanding relationship with NFU Mutual and it turned to total ash."
But Hayes is confident that the claims are based on an endorsement contained within the policies.
"Our claim relies on the Supreme Court decision, which overruled a High Court judgement on a number of points that the claimants say are relevant to their case and which put in place a much more favourable approach for policyholders, including on points that were not specifically appealed to the Supreme Court," Hayes told Farmers Weekly.
In 2021, the Supreme Court ruled to widen the scope of some insurance policies to cover the pandemic. Since then, insurers have shelled out more than £1.3 billion in compensation, according to the Financial Conduct Authority. However, not all policy wordings have been made clear.
An NFU Mutual spokesperson confirmed receipt of the letter. However, NFU Mutual argued that the High Court's decision – that the Prevention of Access wordings similar to NFU Mutual's only covers local dangers like bomb scares, gas leaks or traffic accidents – was not contested by the Supreme Court.
"This finding was not appealed to the Supreme Court, unlike other parts of the High Court judgement," the NFU Mutual spokesperson told the publication. "As a result, the High Court decision confirms that NFU Mutual's Prevention of Access cover does not respond to COVID-19 related losses."
This incident is reminiscent of a similar case with high-end restauranteurs Corbin & King, who have sued insurance giant AXA's UK arm for refusing to cover a £4.5 million business interruption claim incurred for pandemic-linked losses.