PIB Group consolidates MGA businesses | Insurance Business UK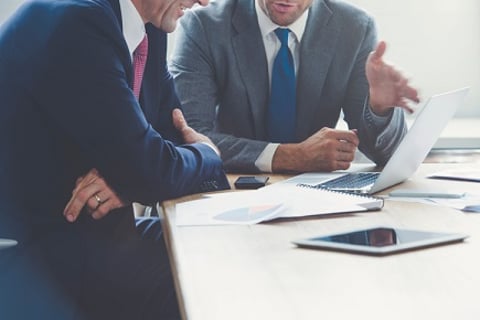 PIB Group is presenting a united front.
Back in December the insurance group merged its broking businesses PIB Insurance Brokers and Lorica Insurance Brokers; now its underwriting division has followed suit with the launch of Q Underwriting Services Ltd.
The new legal and regulated entity has officially opened for business – combining aQmen Underwriting Services, TFP Schemes, and Thistle Underwriting Services. The three specialist managing general agents now share a common Terms of Business Agreement (TOBA), giving brokers access to more than 30 niche commercial lines products.
"Moving forward, these teams will continue to trade under their established brands," noted the announcement. "However, Q Underwriting has its own identity and will become the dominant brand over time."
Explaining the consolidation, Q Underwriting chief executive Bernard Mageean said PIB Group's underwriting division has developed significantly in the past year and that they have been presenting themselves "more and more as a collective," with the launch serving as the next step in their evolution.
"Quite simply, Q is an underwriting business written on a delegated authority basis from multiple A-rated insurers," he commented. "The proposition brings together our established and trusted teams of 120 experts who provide specialist products for niche sectors.
"Our 1,700 brokers can now enjoy direct access to all our products through one common TOBA. The benefits for brokers will increase over time as new products are launched and if we acquire similar businesses in future."
Meanwhile Q Underwriting operations director Stuart Webb said preparation work has been underway for more than six months and that the reception from both brokers and insurers has been very positive.