Pound Gates faces £10 million lawsuit over pandemic losses – a "first" for brokers | Insurance Business UK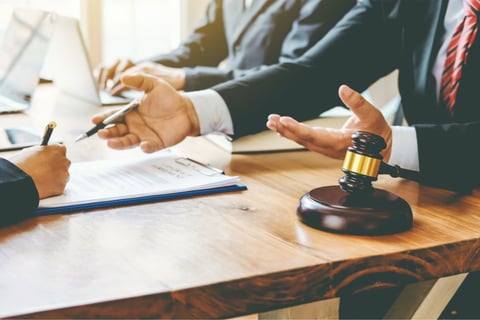 Insurance broker Pound Gates is facing a £10 million claim for professional negligence from 70 childcare nurseries whose claims for pandemic closures were rejected by Ecclesiastical.
It's become common for companies to take insurers to court over payouts for COVID-19-related losses, but law firm Fieldfisher said this case might be the first of its legal kind against a broker for an alleged "failings in obtaining appropriate business interruption insurance for policyholders."
In 2021, the Financial Conduct Authority (FCA) won a test case against insurers over pandemic-related claims, but it only applied to specific policies. This means Ecclesiastical was not obliged to pay out on the policies recommended to nurseries by Pound Gates.
However, Simon Sloane, a partner at Fieldfisher, said brokers are responsible for offering the best insurance policy for their customers – in a pandemic context or otherwise. He claimed that other brokers had managed to recommend appropriate policies with pandemic cover to childcare nurseries that Pound Gates had failed to do.
"It is our contention that on this occasion the nurseries were badly advised by Pound Gates," Sloane told The Times. "Hundreds of nurseries were left with business interruption insurance that did not cover them for their loss of earnings when the pandemic broke out and lockdowns were imposed, leaving each of them in a dire financial situation."
"We are confident that Pound Gates' [claims] that they offered 'best in class' service for nursery owners promised a standard they failed to achieve," Sloane added. "We already have around 70 nurseries signed up and are expecting more to join."
Most of the nurseries involved are part of the National Day Nurseries Association, which had recommended Pound Gates as a broker. Fieldfisher expects to include around 100 claims from childcare nurseries with the promise of a no win, no fee basis.
In response to the allegations, a spokesman from Pound Gates said it hasn't received any legal claims and that it is "surprised to hear that such an action is under consideration."
"We make it clear that our products come from one insurer, not based on all products that are available in the market," a spokesman from Pound Gates told The Times. "A very small proportion of all the different types of businesses impacted by COVID-19 had any form of business interruption insurance which provided cover for the pandemic impact."