Prima Insurance Brokers MD on why he wants to bring the high street broker back | Insurance Business UK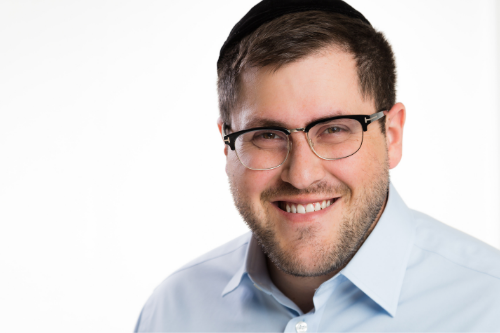 Prima Insurance Brokers is looking to bring the high-street broking model back into fashion. That is according to its MD Anthony Geller (pictured) who highlighted that the firm was founded on the values and ethos that traditionally governed those brokerages which were located centrally in their communities and underpinned by strong customer relationships.
These days, he noted, it seems that broking businesses are increasingly opting for the call centre route, but he and the Prima team have seen an appetite among consumers for a resolutely customer-centric insurance experience.
"The continued growth that we've had, and it's been really strong, I believe comes down to our level of customer service and what we do for our clients," he said. "That's how I got myself into the market – by going the extra mile. Whether they have a £50, £200 or £10,000 premium, I've always treated clients the same and given them the same attention, sitting down with them in that old-fashioned high-street broker way."
Read more: Why are more entrepreneurs than ever looking to start their own brokerages?
Aside from the blip of the national lockdowns, Prima has a constant stream of people, particularly older individuals, who come in off the street looking for advisory services. That kind of bespoke service has a big impact on consumers, he said, particularly when it comes to commercial and general insurance, where being able to go out and meet the client and see their business model for yourself lends a new layer of understanding to a transaction.
While COVID-19 has been a tough time for so many, Geller noted that, from a business perspective, the last 16 months or so was a period of growth for Prima. He believes that this was due to the smaller nature of the firm, and the emphasis it places on giving time and attention to clients. Even though the firm had to move to a more telephone-based model at the peak of the crisis, it never lost its ability to show clients that it was there for them.
"And so, we picked up a lot of clients from bigger brokers, who basically had to send everyone home and couldn't maintain their service levels," he said. "During COVID, we also put a lot of money into technology, we onboarded with Acturis and in our [Prima Life arm (of which Geller is also MD)], we've invested a lot of money into our CRM system. By being more automated in terms of our customer service admin side, we can spend more time speaking to our clients and giving them the service they require."
Geller has seen COVID spark a renewed interest in consumers looking to go back to more traditional broking models. When the business interruption insurance debacle raised its head, he said, the issue for a lot of businesses was that nobody was telling them whether or not they were eligible and they had no advisors to speak to at a time when they were struggling both financially and personally.
It is that advice piece that Geller enjoys the most about being an insurance broker. It's so rewarding to work with a broad range of businesses, he said, and to see that the risks that they face are so completely different. There's no one-fits-all approach to insurance broking and so, being able to explore the nuances of different business models and work out what approach they need never loses its flavour.
Prima is primed and ready to act on the nostalgia sweeping the insurance marketplace, and, over the next 12 to 18 months, the firm is dedicating itself to building a recognisable, trusted brand. Its focus on returning to a more time-honoured way of broking is a fact reflected in its use of more traditional marketing techniques, including trade shows and visual branding campaigns. It's about standing out, Geller said, and being the energetic new face on the scene who's not afraid to do things differently from the rest of the modern market.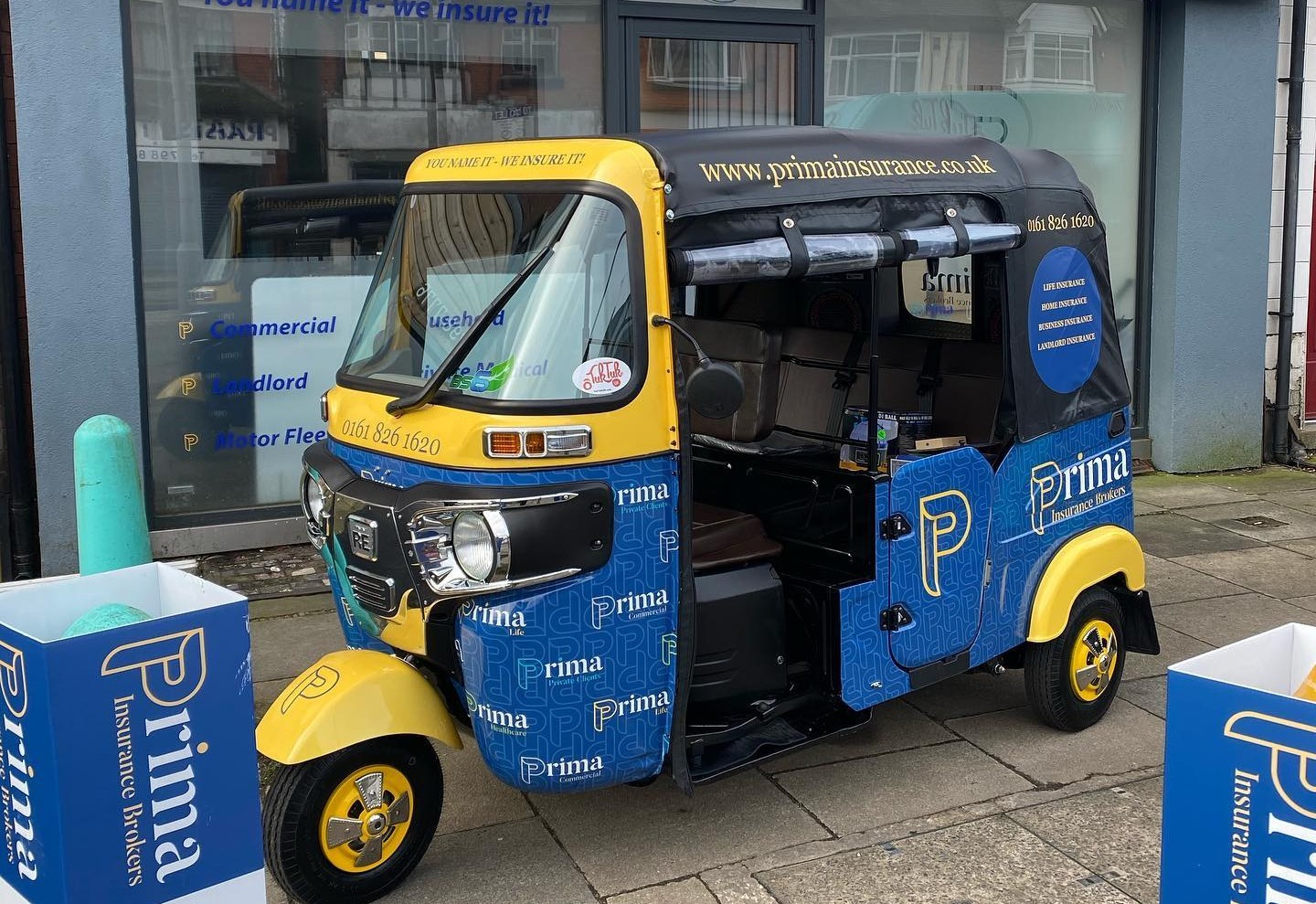 "So, one of our more out of the box marketing ideas is that I drive a three-wheeler Tuk Tuk (pictured above) around, that's my car now," he said. "We have people getting out and taking pictures of us at traffic lights and we really do stand out. This is the vehicle I drive my kids to school in every day, and the amount of clients we get from that is unbelievable, we get phone calls from people saying they saw me parked up in the supermarket the other day. And the idea is to get six or seven of these being driven around the city centre, which has been a bit delayed by COVID."
Certainly, the future feels exciting, Geller said, and the Prima brand is launching another limited company focused on commercial finance and mortgages called Prima Commercial Finance, which will also bring cross-selling opportunities. The idea is to continue growing, to build a recognisable brand and to maintain a consistent focus on providing that old-fashioned service and support.
"I'd like a few offices in London, one in Birmingham, one in Leeds. I think old times are coming back, people just want to see people. Big insurers have bought out a lot of small brokers and just put them in big call centres and have no real relationship with them. But when you hear some of the stories from insurance failures, you realise that can ruin people lives.
"It's so important to build that trust relationship and that means brokers need to understand the business we're insuring, it can't just be filling in some basic questions on a form, it's got to be about getting to the core of the business," he said. "So, yes, we want to bring the high street broker back at a national level, because I think it's a shame they've gone."