Pro Global CEO on why "focus fuels success" | Insurance Business UK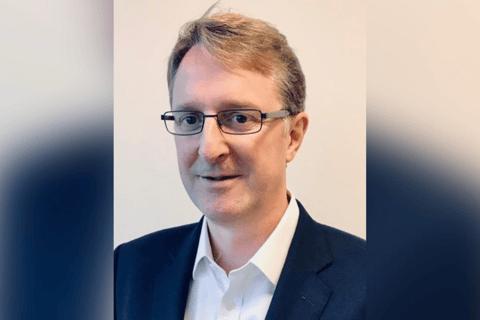 Starting a leadership position less than a month before a global crisis unfurls might not seem like ideal timing but, all things considered, the time was right for a change for Steve Lewis when he took up his new role as CEO of Pro Global in February 2020.
Read more: Pro Global announces new CEO
Having served the insurance market for over three decades – in a range of senior roles that saw him lead Zurich UK's P&C business and the UK and international operations of RSA – Lewis has amassed significant insight into the machinations of the insurance industry, both in the UK and globally. Joining Pro represented an opportunity to tie the weight of all his experiences together and apply that in an advisory setting to the industry he knows so well.
Earlier in January, Pro announced a re-positioning from its role as a trusted provider to a wider, more holistic trusted advisor role, and Lewis emphasised the value that seeing the industry from a slightly different perspective brings to such positioning. For, at the core of his own professional evolution and the work being done by Pro is an emphasis on the critical function that strategic partnerships play in the long-term success of a business.
Read more: Pen Underwriting extends 20-year strategic partnership with QBE
"A personal belief of mine is that focus is one of the critical ingredients to business success," he said. "I think that's a reflection also that the world is a complex place and is changing at pace. The pacesetter of the last 10, 20, even 30 years has been technology and that's technology that is amplified with data analytics and the advances in AI and associated deep learning aspects that technology brings.
"It's about recognising, therefore, that it's highly unlikely any business can be good at everything so that 'focus' point is about a business identifying where its core competencies lie and what allows it to do something differentiating and compete effectively. [The question then] is how to partner with the other capabilities that are still important for entire business delivery, in a way that helps the business amplify its competencies."
Pro's modus operandi is that "focus fuels success", Lewis said, and recognising that is of increasing relevance to clients as he believes that the businesses that will survive the upheaval of current market conditions will be those that have identified their core competencies and play to those strengths. For Pro, it's not a case of 'do as I say, not as I do' and he noted that this messaging around focus is one it takes very seriously as it explores where it needs to partner strategically in order to amplify its client offering.
If you get that strategic partnership piece right, he said, that should be mutually beneficial for your business, your partners and your clients alike. He highlighted an example of this in the way that Pro looks to support its clients. Ultimately, the team's aim is to help a business transform and respond to the challenges, not just of the market of today but also the market of tomorrow. When the market of tomorrow looks set to be influenced by factors such as technology and data analytics, the pressing need is to produce a holistic, transformative offering built to negotiate changing market conditions.
"Now you can look at that and either ask whether we should build the necessary transformative technology and analytical capabilities or whether there are other organisations out there for whom that it is their bread and butter, their focus," he said. "We ask, 'are we better to marry Pro's practioner competencies together with a partner's tech & analytical capabilities to provide that comprehensive transformative offering to our clients?' And why is that a win-win? Well, it's a win-win, because quite often one of the failure points of technological transformation is a lack of practitioner-led understanding."
In the above scenario, what Pro brings to its partners is the ability to assure their implementation, Lewis said. At the same time, what they bring to Pro is the ability to broaden its offering to make it more transformative so Pro can address its clients' challenges. And what clients receive as a result of that, is a holistic transformative offering, he said.
Read next: Pro Global team reveal the legacy claims insurers should be considering
The value in identifying what you're good at and finding partnerships to fill in the gaps has been firmly instilled in Lewis by his experiences working across a variety of roles in insurance. Before Pro, he lived his insurance life on the carrier side, operating in large composites that looked to provide insurance coverage on a global basis and across every line of business – from personal lines, to small ticket corporate, to large international programmes.
"And yet, what you often find is, in every one of those dimensions, you face off in the market against a mono-line insurer," he said. "That mono-line insurer, all they do every single day is get out of bed and worry about that mono-line. And what you're trying to do as a composite is solve all of that continuously, so you're making trade-offs. So, are you as sharply focused on what it takes to win?
"There are many examples in our industry that demonstrate that focus gives you an advantage. The classic example is personal lines motors in the UK and Admiral. It's that focus that has allowed them to ultimately deliver profitability throughout what was a highly challenged market during the last 20 to 25 years. And you can find many of those types of examples in our industry, but it's not just reflective of our industry, it's a thematic issue that I think plays out across any sector."